I received the fabric for my backing and binding on the weekend.  This was my first order from Olie and Evie on Etsy.  It was a quick and easy transaction.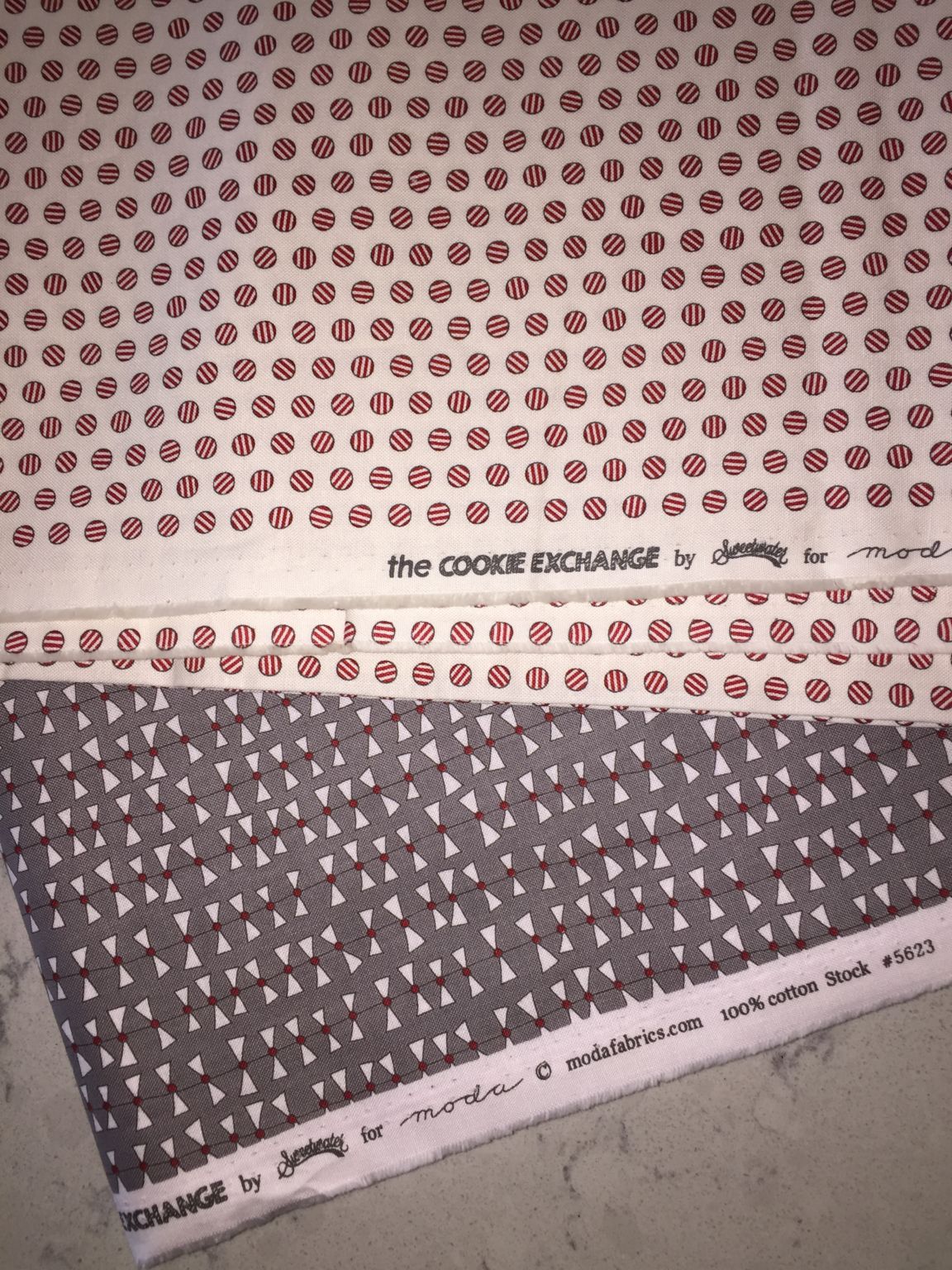 The backing will be All Wrapped Up and the binding Peppermints Vanilla Red.  Both are The Cookie Exchange by Sweetwater by Moda.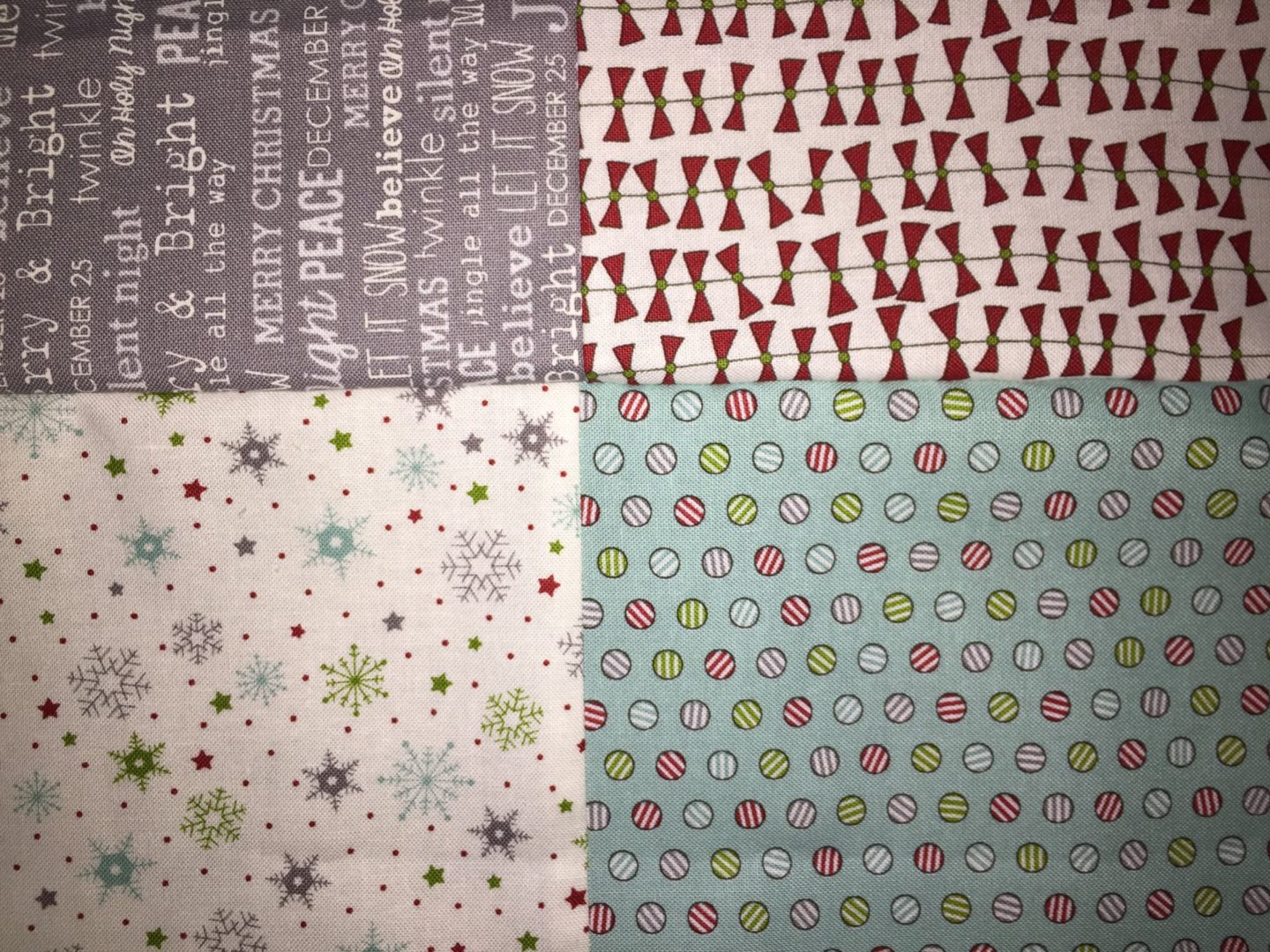 The top measures at 58 square and I want to make it a bit bigger.  So I have decided to add Piano Keys around the edge.  I sound like I know what I'm talking about, I don't but I did some research and found them.
I am continuing on my quest to completed my April One Monthly Goal.
Linking up with:
Ems Scrap Bag – Moving It Forward Monday