We just got back from vacation.  It was beautiful and relaxing.  A cruise from Miami to Grand Cayman, Roatan, Belize and Cozumel.  Warm weather and sunny skies.  We even got to check off a bucket list item, swimming with the Stingrays at Stingray City, Grand Cayman.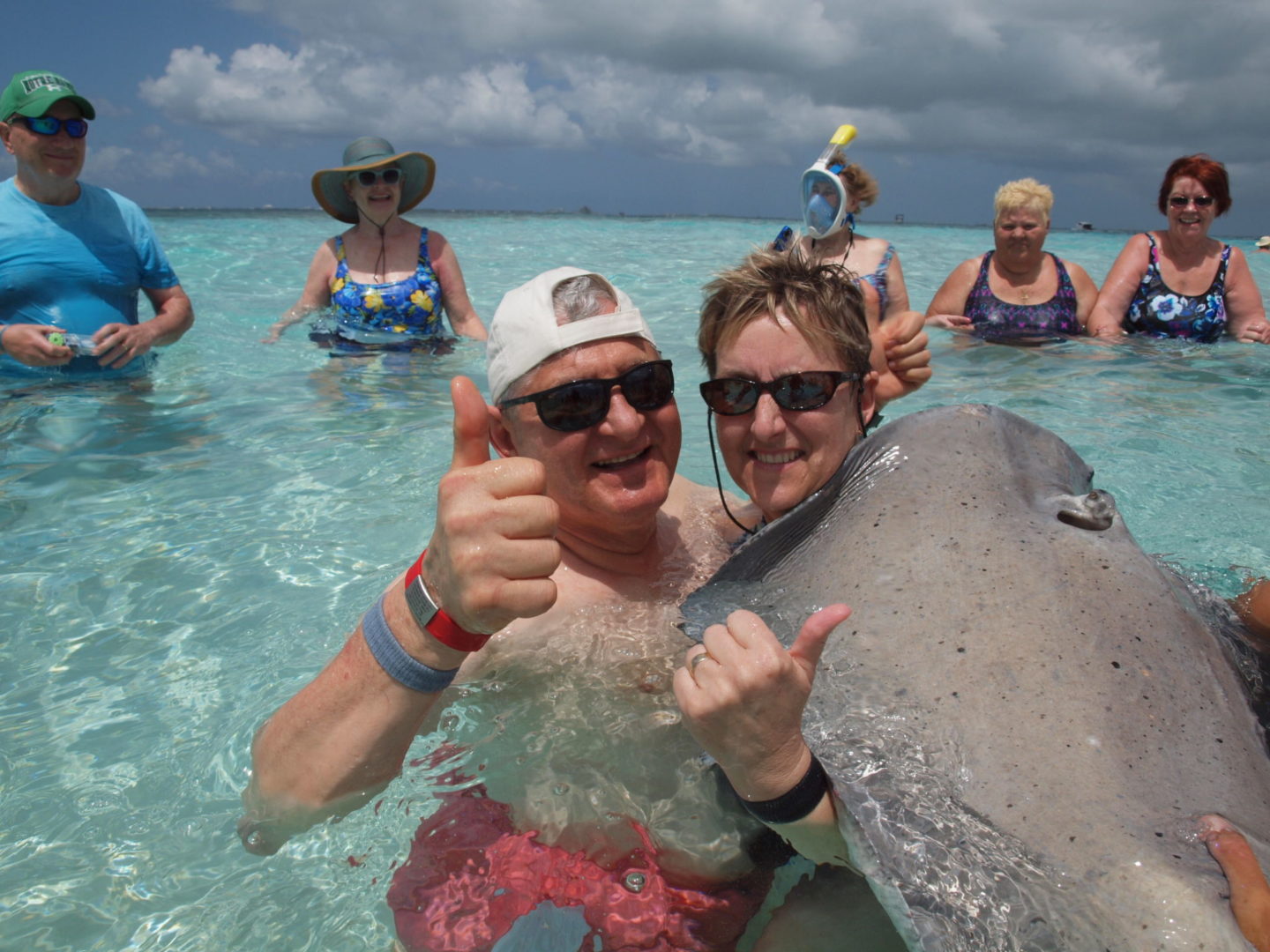 Once we were back home and laundry was going, I needed to sew.  I usually do my Swarm Lilly Pad BOM for the Queen on the first of each month.  So I felt behind, we have until the end of the month to get the block out, but I like to be early.  Then I found the block for our May queen.  Uh Oh, flying geese.  I have never done a flying geese.  Here is the pattern for the Blossom Heart Quilts – Double Star.  Hilary our May Queen was using these blocks for NICU quilts.  I didn't really have any fabric that would be good for kids.  I had dentist appointment (45 minutes from home) that is near a great fabric store.  So I made a stop and found this fabric. And started the layout.  Then the flying geese fear came in.  Not ready to do that today.  I just want some no brain needed sewing.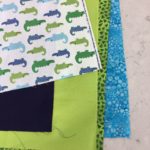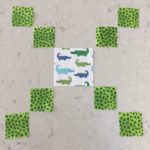 I asked Hilary what size the NICU was looking for and she said between 20 to 30 inches, square or rectangle.  Wait I have some left over blocks from Ribbon Dance.  They made just the right size.  Layed them out and sewed the rows.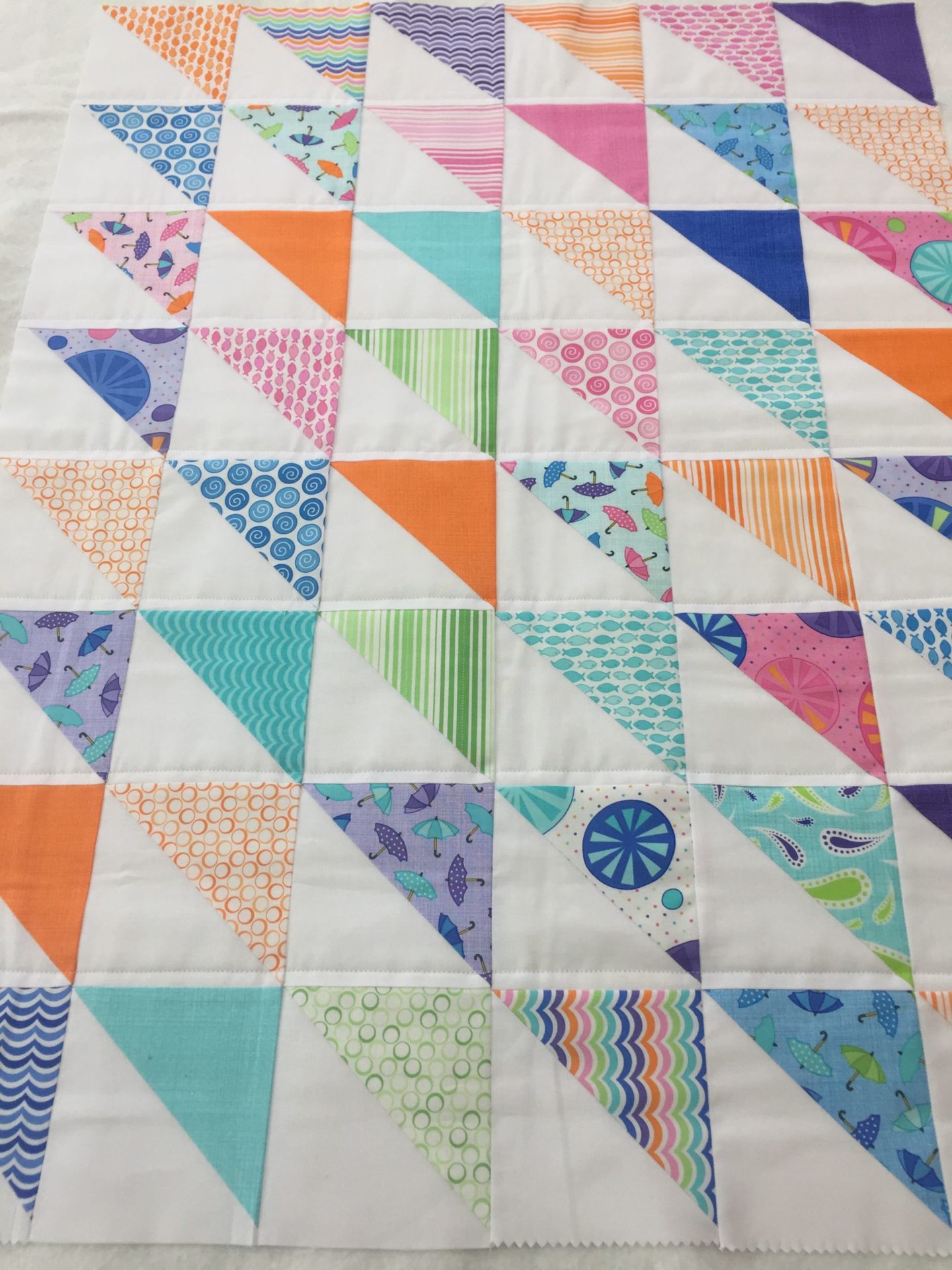 Went to find some leftovers for the backing and binding.  Here it is completed.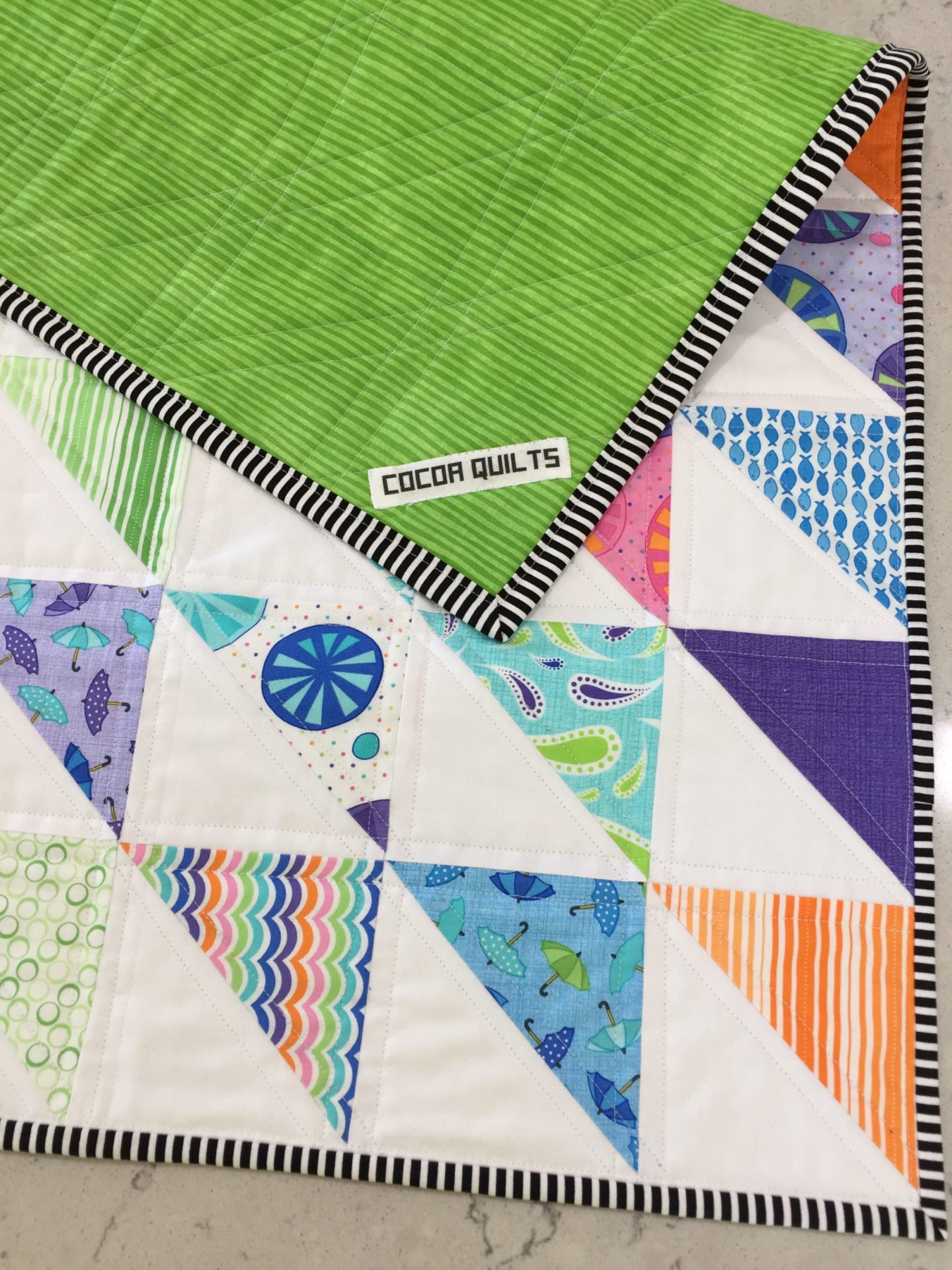 A fun little project done.  Now I need to get back to those flying geese.
Linking up with
Confessions of a Fabric Addict – Whoop Whoop
Busy Hands Quilts – Finished or Not Friday