This is one of the quilts I am doing for my Elm Street Quilts – OMG. I set my goal at doing 2 of these quilts, one in the brown/tans and one in the black/greys.
The fabric is Behind the Scenes by Jen Kingwell Designs, I must have really liked this fabric, since I bought both a layer cake and a jolly bar.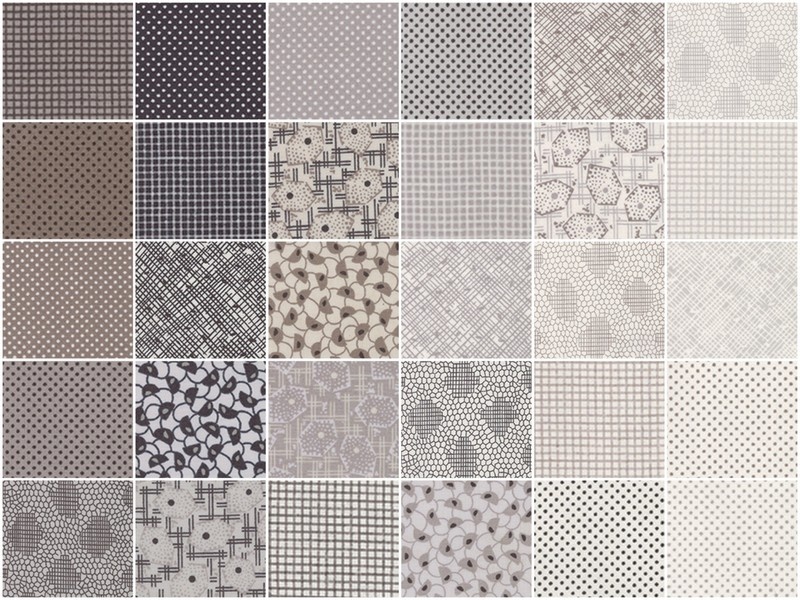 So to make the most out of my purchases, I cut the layer cake in half and added it to the jolly bar. I then had 126 blocks of 5 x 10. Then I separated them into the brown/tans and the black/greys.
To be able to finish this quilt I needed to get some binding material. That meant a trip to Shipshewanna since Yoder Department Store was the closest place that had this line of Moda.
Off we went, Hubby even drove me down, about 90 minutes from home. I did entice him with a donut and a meal.
I got my binding at Yoder's and made a few other stops for things backing for a few upcoming quilts, then we headed home.
First up is the brown/tan quilt. This is the one that I finished yesterday.
These pictures really don't do the fabric justice. It is quite lovely. Not sure how to show the true colors in these pictures. We even had a bit of sun, which doesn't seem to help the colors at all.
I had a few blocks left, so I added them to the back with some white strips and it turned out better than I had expected.
Anyone has has looked through any of my quilts will notice, I am a straight line quilter. I think I am getting pretty good with them. I did 5 lines of quilting on each side of the seam and am pleased with the outcome.
This year I am going to try FMQ, just not yet.
Thanks for stopping by.
Linking up with
Free Motion by the River – Linky Tuesday