Last year as I was starting to blog about quilting as a beginner and my quilts, I found the 2016 New Quilt Bloggers group.  I learned so many things and also learned I knew so little about blogging and quilting.  So I followed along, then earlier this spring they opened sign ups for the 2017 New Quilt Bloggers group.  I applied and was thrilled to be accepted into this group.
Next week starts the hops.  I hope you will follow along and enjoy, but wait there will be giveaways too.  The hop will be over four weeks, April 10, April 17, May 1 and May 18.
Beth @CookingUpQuilts is my Hive Mom and I will be posting the week of April 17th.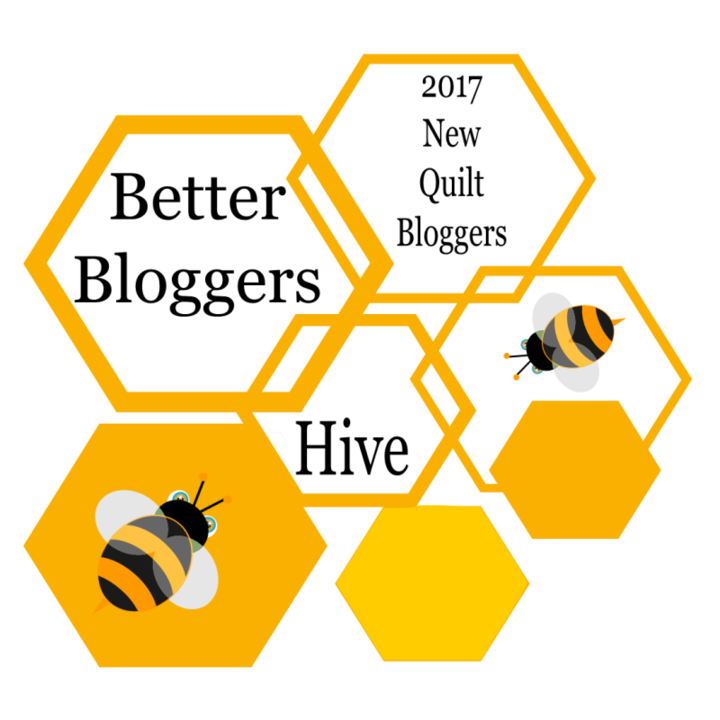 I hope you stop by and meet each of my hive members.
Visit our other co-hosts, Yvonne @quiltingjetgirl and Leanne @shecanquilt and check out their hives as well.  It will be a great time and giveaways are also fun too.