Just a quick post today.  I am binding my April One Monthly Goal today.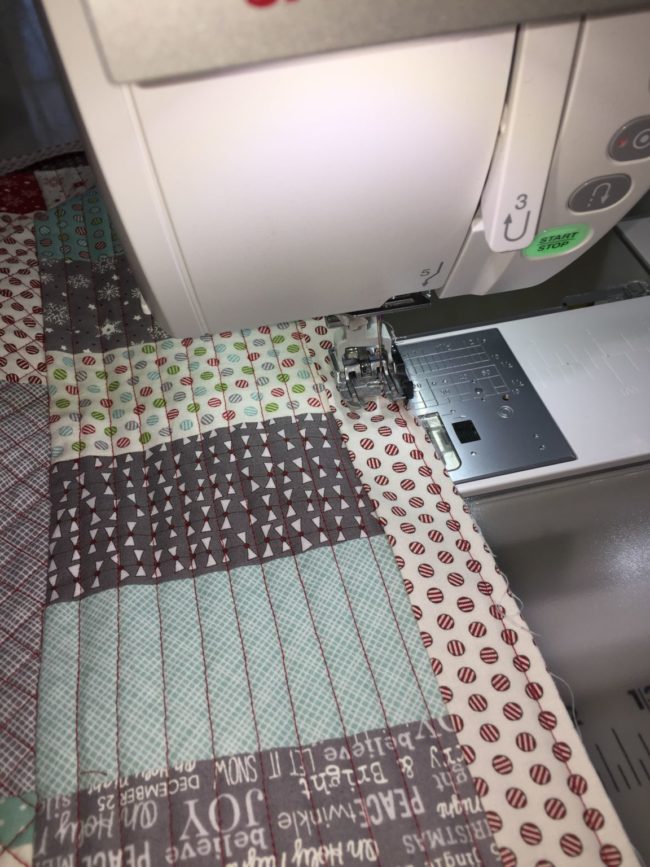 I remember reading somewhere on the net about ironing your binding.  Of course, I can't find it now.
If I remember right after it is sewn on they pressed it twice.  Once to the side and then once over the back.  I'm gonna try this process to see how it works.  I'm always looking for ways to improve my binding.
Anyone else iron their binding that many times?