Christmas in April is moving along here.  This quilt is my April OMG (One Monthly Goal) April OMG.
I wanted to make this quilt a little bigger than the original 58.5 square.  So I added piano keys with my leftover pieces from the layer cake.
Remember I bought a layer cake and a frivoli tin of this fabric.  The frivoli fabric was 7 x 7, so I cut my layer cake down to 7 x 7.  That left me with fabric to do these keys.  My first time and I must say I am quite proud I got them right and the corner pieces matched up "almost" perfect.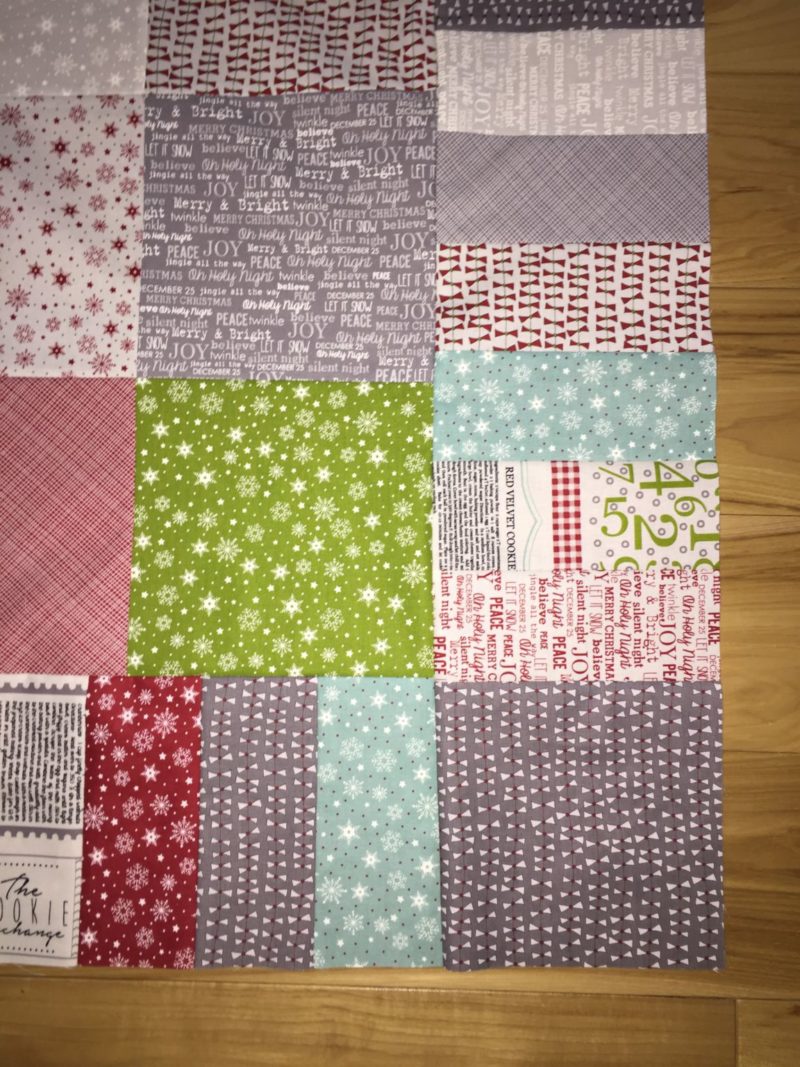 I'm going to link up with a few new friends today:
Inquiring Quilter – Wednesday Wait Loss
Quilt Fabrication – Midweek Makers
Koka Quilts – Sew Stitch Snap Share