My husband said to me the other day, well maybe last month, why don't you make a quilt for Cel.  She is his cousin and she is having a hard time with her MS.  I said great idea, why didn't I think of that earlier.  So I went to see what pre-cuts I had that would work.
Here is what I picked before we headed out for vacation.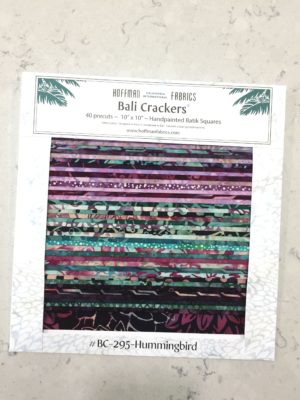 I had bought this online when someone had a deal.  Wasn't really sure what I would use them for but I love a layer cake!!  Just add white, right?
Here were my choices after I made the HSTs (of course HSTs) my favorite.  They are so versatile.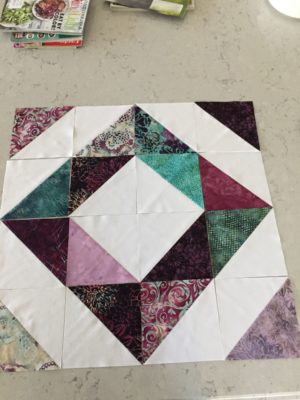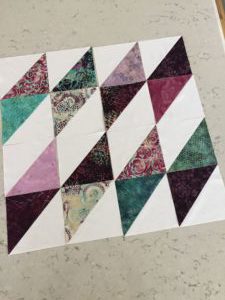 I went with the diamonds. My squares were 6 1/2, which I thought was too big for the first choice ( can't remember what that is called).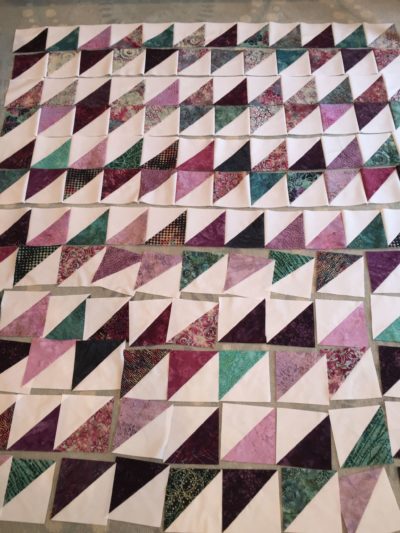 Headed down to Shipshewanna to buy some backing.  Came home with this for the back.
First things first, what was I thinking.  I like the fabric but it doesn't really work.  Second what made me think 3 yards was enough. It wasn't.  So let's figure out a Plan B.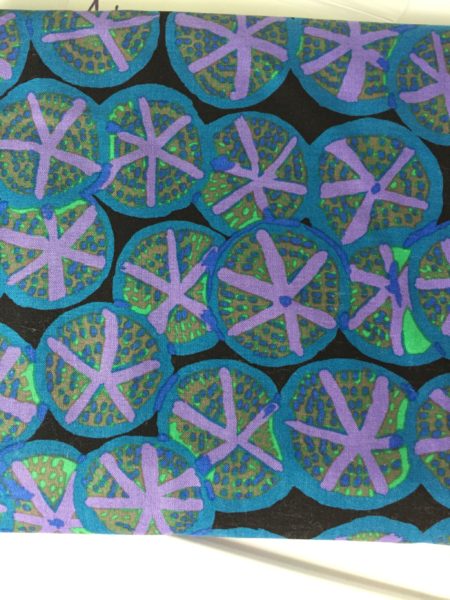 Last week my sister and I did a little shop hop in West Michigan.  I came home with some wide Robert Kaufman for backing.  I guess I'm pulling that out today.  This will be my Plan B.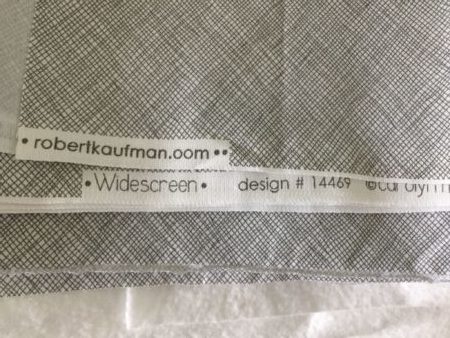 Today I hope to get it quilted then I need to figure out my binding.  You ask how am I going to quilt it, you are right is you said straight lines.  Sometime in the future I will try FMQ, just not today.
Another dilema for another day.
Linking up with some friends, go check them out.
Sew Fresh Quilts – Let's Bee Social
Quilt Fabrications – Mid Week Makers