I finished my Purple Diamonds and washed it up.  I was folding it to package it up and send out.  I found this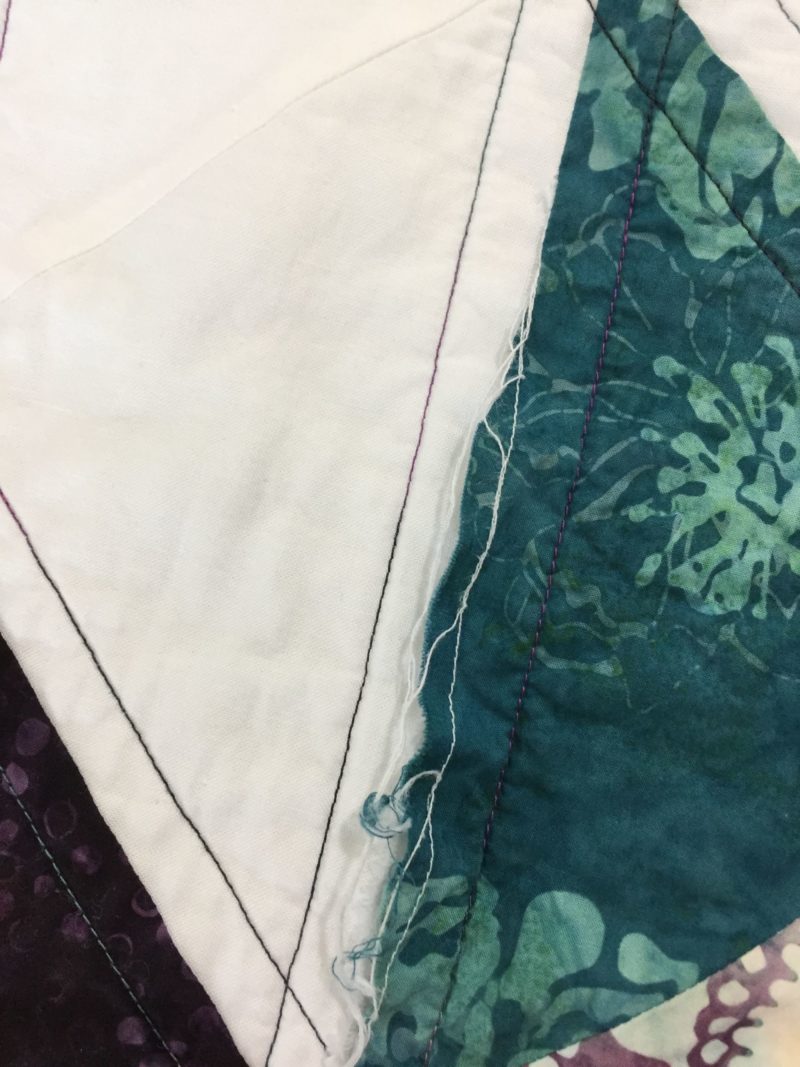 Yikes, obviously my seam wasn't good.   What can I do to fix it?
There are a few lessons for me to learn here:
 Make sure your seams are accurrate on each block
How to fix a seam that was too small
Who can tell me how to fix this seam?  It is only one block.