I was on vacation for the May Goal Setting so didn't have an official goal.   My June OMG is to put together the top or tops of the https://www.cocoaquilts.com/2017/01/totally-triangle-quilt-along.html  Here are my 25 blocks.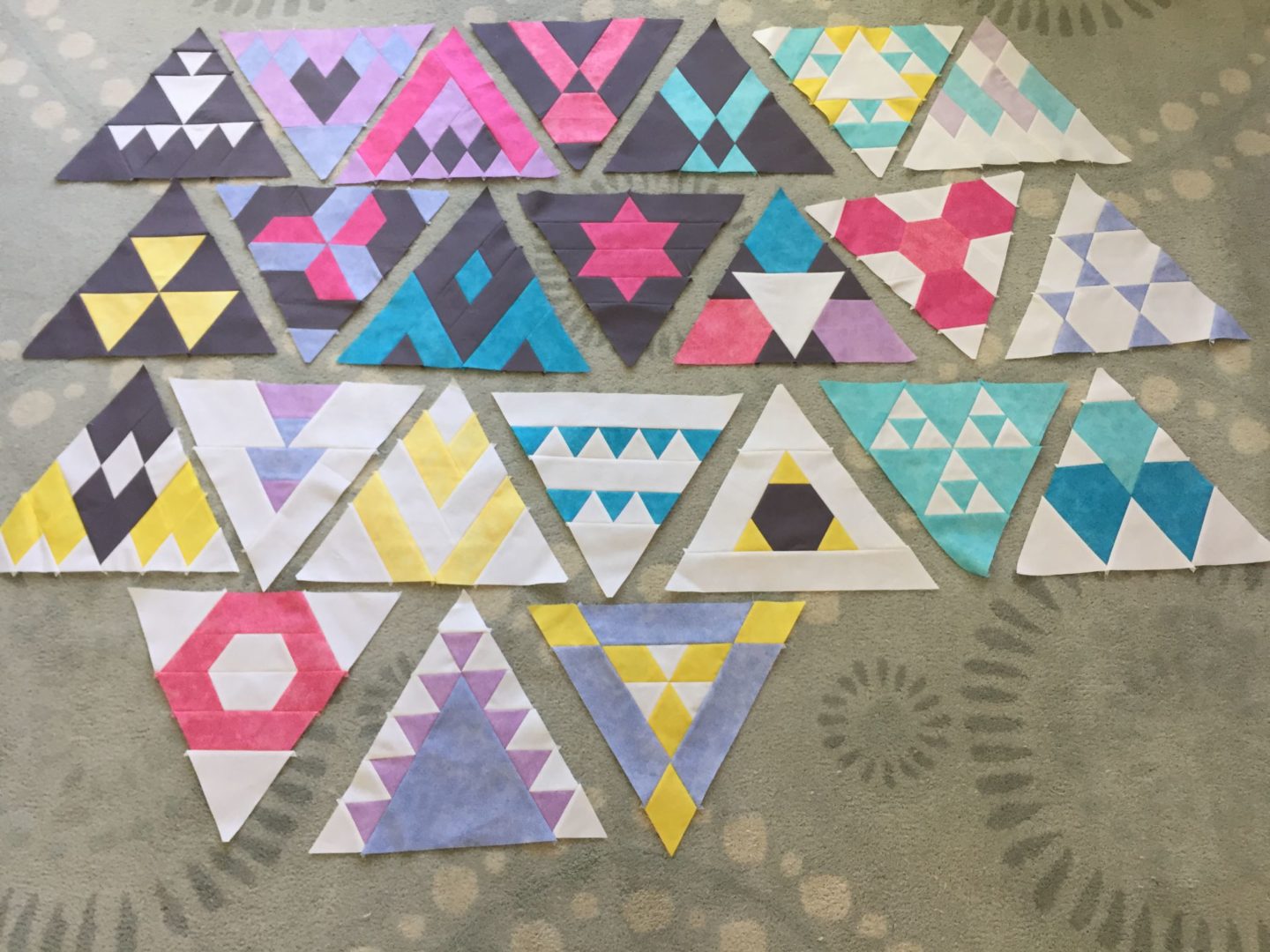 You can tell by my choice of colors that I wasn't thinking ahead.  I had planned on using the grey for the sashing.  I decided that wouldn't look to good with the grey blocks, they would look a bit lost.
I think I have decided to make two quilts, maybe for Project Linus.  One with the darks and white sashing and a second with the lights with grey sashing.  I get them to a good size, I may need to make a few more triangles.
This is my June Monthly Goal.
I am linking up with Elm Street Quilts – OMG