I had a very slow May in getting things accomplished and June is starting out slow too.  I need to pick up the pace.  Anyone who has followed me knows I like to start and finish a project, before I move to the next one.  I'll give a little when it is blocks for swaps, charities and bees.  I can squeeze those in with my current project.
Currently, I have three, yes three projects in the works.
I think the last few projects are giving me lessons to learn and not much progress.
First up was Purple Diamonds.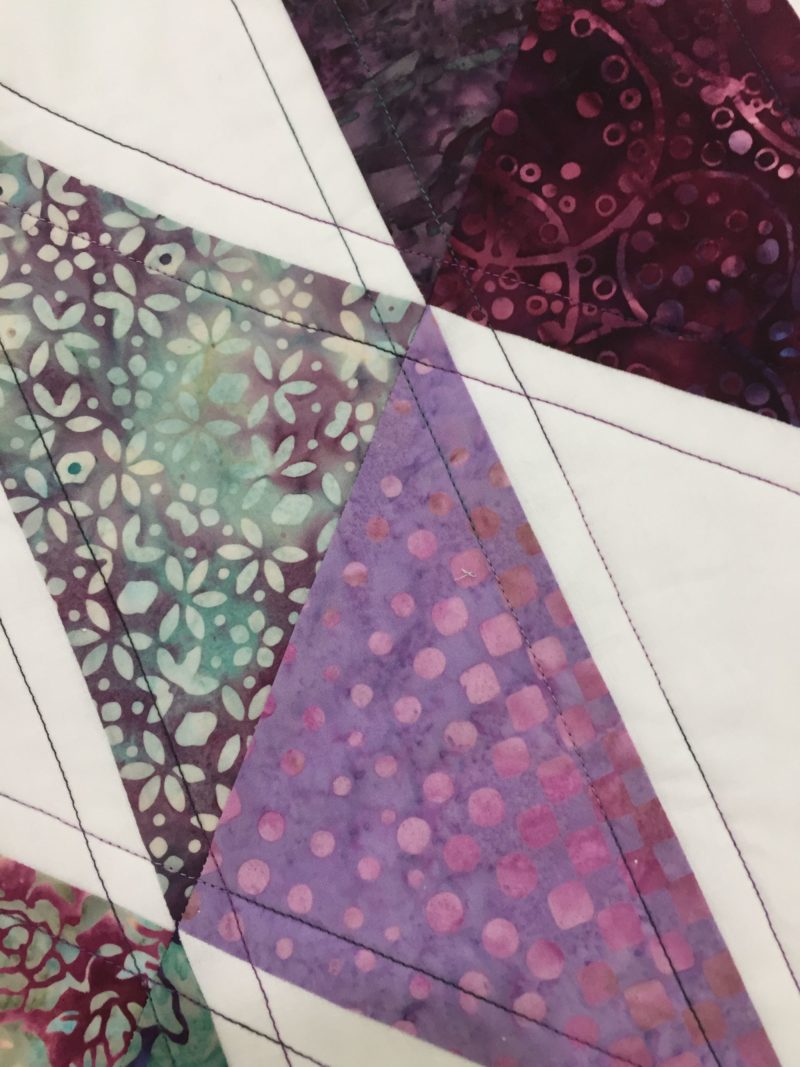 I was loving how this was turning out, until the wash and the seam pop.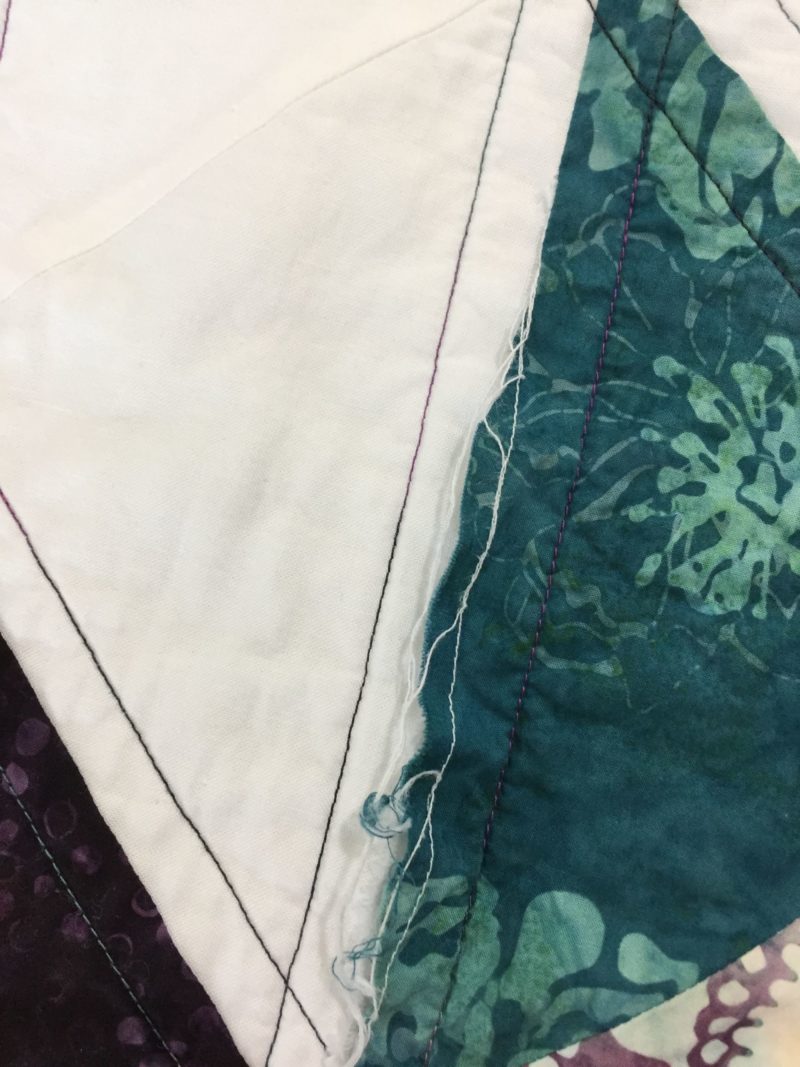 I have been pondering the fix and not wanting to jump in until I have thought it through.  Don't want to fix one mistake with another.  So this is on hold for now.
Lesson #1 be sure the 1/4″ seam is accurate.  Check both sides of the block.
Second Project is June OMG.
I started to put together some charity baby quilts with the blocks.  First up looks cute until I look at the sides, which don't match up.  So I am off to do some investigation, which I am sure will involve a seam ripper.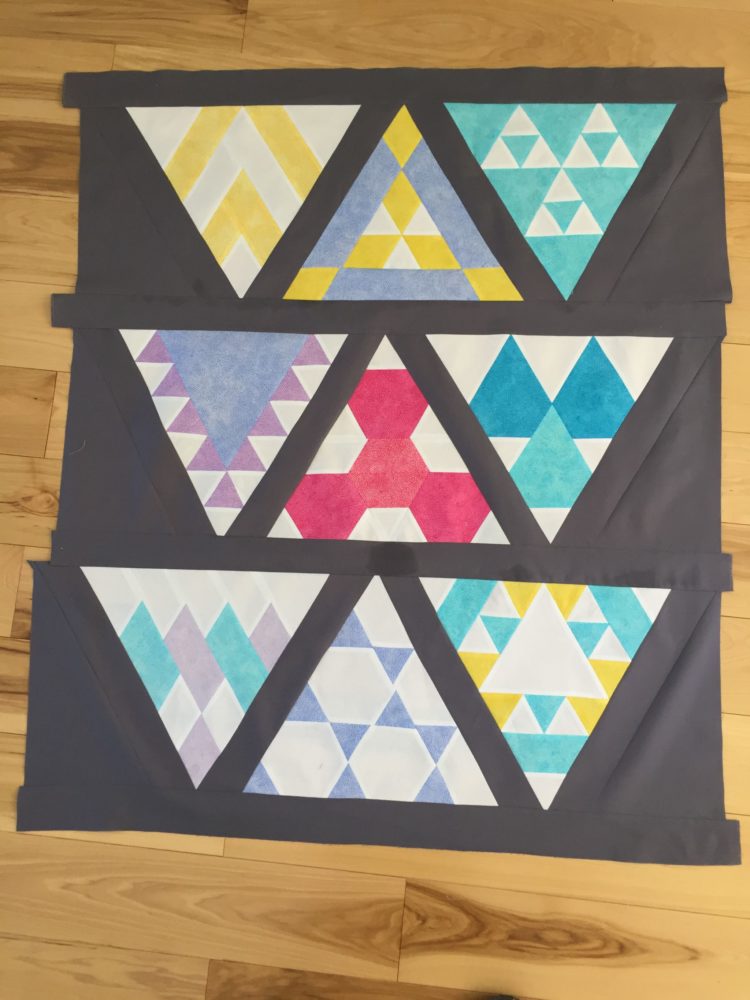 Lesson #2, measure each block after it is completed.  Measure each block after it is ironed.  Measure each block before you put on sashing.  Another words, be sure your block is exact.
Third up is my Bee Hive Lily Pad June block.  It is another paper pieced block.  Blossom Hearts Quilts – Busy Block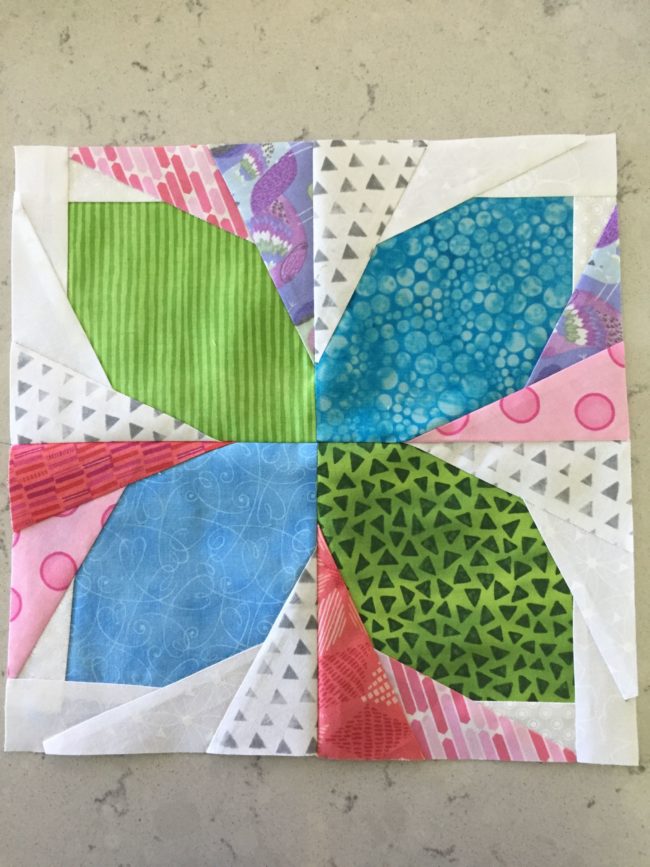 I have it completed, but a few of the pieces have loose edges at the seam.  I am thinking that I didn't sew all the way to the 6 1/2″ edge of the block.  Today I will be correcting that block.
Lesson #3 on paper piecing sew to the outer edge of the block.
In my heart today I would like to start a new project, but my head won't let me.  I need to get this block done and work on my June OMG, then I can start something new.
Linking up with:
Quilt Fabrication – MidWeek Makers
Sew Fresh Quilts – Let's Bee Social