In my last post, June Happenings or Not I said I had finished my June Queen's block.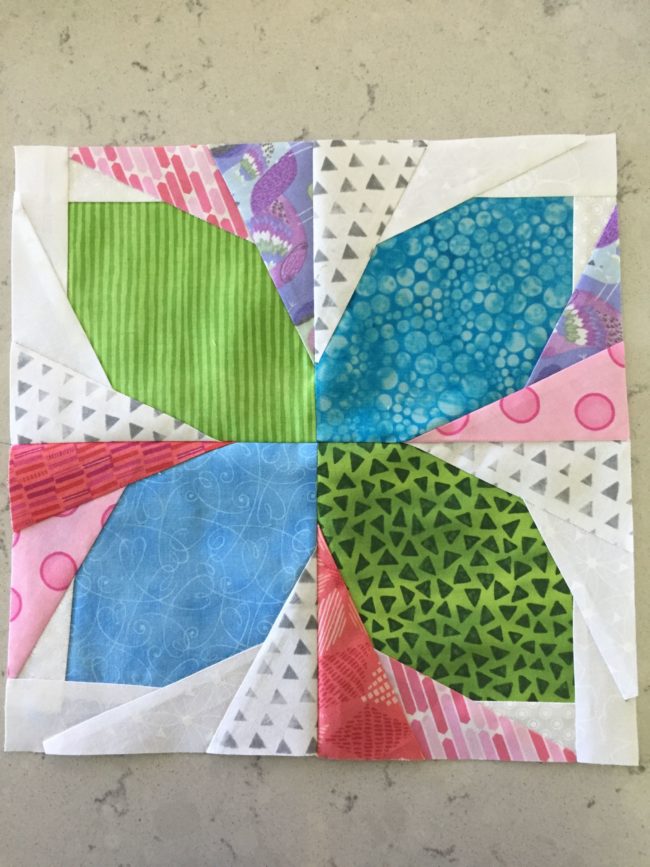 I thought it turned out pretty good.  So I posted it in our facebook group and found out I put it together wrong.  So it was time for a bit of ripping.
Here is how it is suppose to look.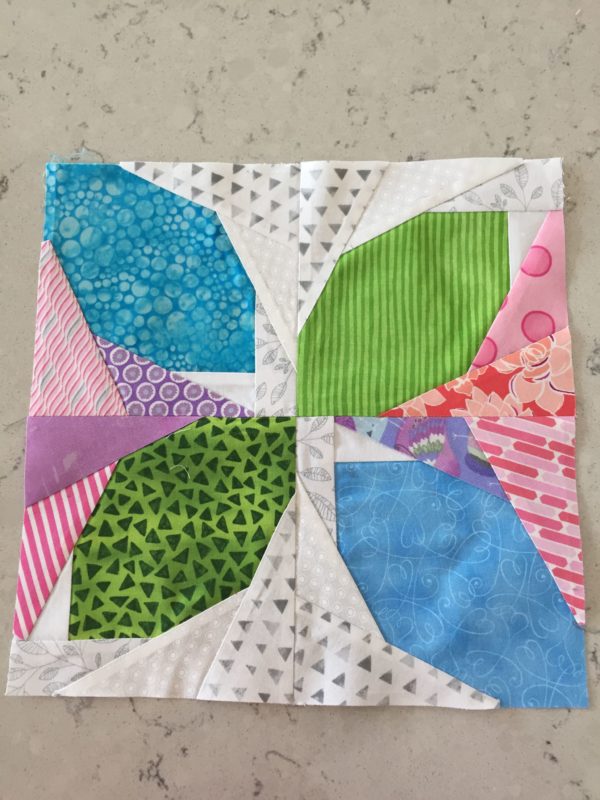 I was so careful to read the pattern and the notes that were in the group on what the Queen wanted.  There were conflicting directions for the layout of this block, so was glad to have an easy fix to get it right.  It turned out cute finally.
Not sure how crazy I am for paper piecing, but maybe in time it will grow on me.
Now I only have my Purple In Process to fix.  So I think I can start a new project.  Can you tell I am putting off trying to fix my split seam.