I gave my self permission to start a new project, even though I have one quilt still needing a fix.
I am a pre-cut girl.  I love my Jelly Rolls and Layer Cakes.  Currently, I have 2 Jelly Rolls and 7 Layer Cakes.  I decided a pattern from the Moda Bake Shop, All In Good Time.
I had to run to my local quilt shop to buy some thread for another project.  It is a very small shop and the girl was helping a woman with fabric for a QOV quilt.  So I just waited until they were done to pay for my thread.  Of course, to pass the time, I looked at the fabrics.  For a small shop they really have a nice variety of pre-cuts.  I guess I was meant to buy another layer cake.  I should learn it is dangerous to look at cakes, fabric or sweet.  They both stick with you.
Picked up a layer cake of Kate Spain Aria.  It is so springy looking.
Time for cutting the layer cake and putting it back together.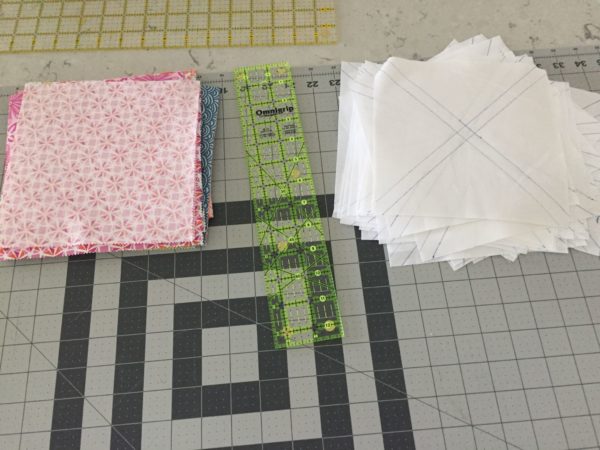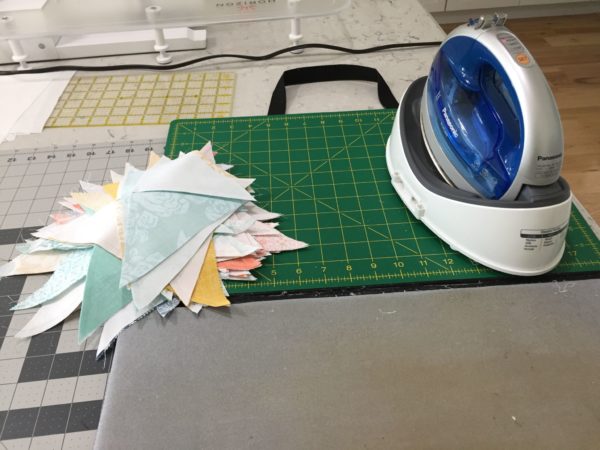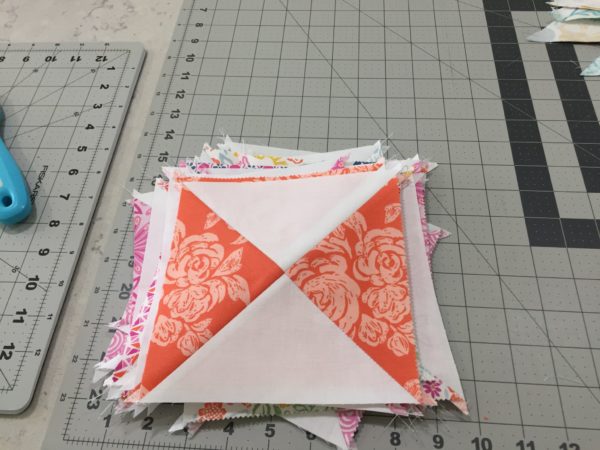 I have my hourglass blocks together now it is time to lay them out.