In January I started the Totally Triangle Quilt Along.  It was hosted by Sheila at Mystery Quilter
Anyone who has looked at my post knows the only triangles I do are HSTs.  This was a real stretch for me.
Twenty-five blocks done.  We did triangles, half hexagons, parallelograms, diamonds, hexagons and jewels.
All the blocks were made with a Creative Grids 60-degree Equilater Triangle Ruler.  Each block was very easy if you followed the instructions.  There were a few seams ripped out, but I took my time and worked through each block.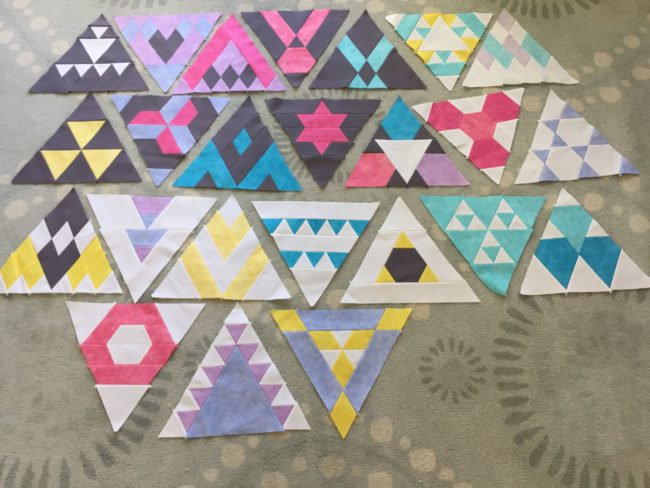 Now it was time to put them together into a quilt.  At this point, I wasn't crazy about the white and grays mixed up.  I decided that it would be two quilts, of course much smaller than the pattern.  Just the right size for Project Linus.
Here is the first quilt, #37.  Surprise, Surprise it is straight line quilted, edge to edge.  And with grey and white stripe binding.  Once done and washed, I really really like this quilt.  I used a leftover piece for backing.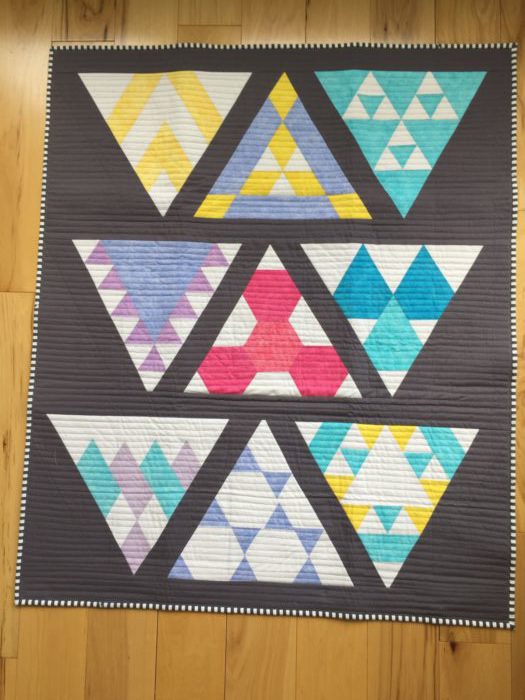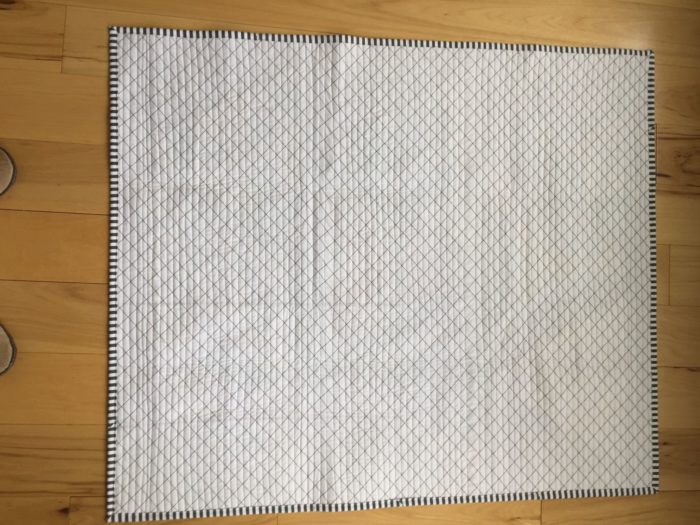 Here is the second quilt, #38.  I had ran out of the gray for sashing, so went without the sashing.  It give a totally different look and feel.  I had a scrap left of some colorful fabric I used for backing.  But here are more straight lines, edge to edge.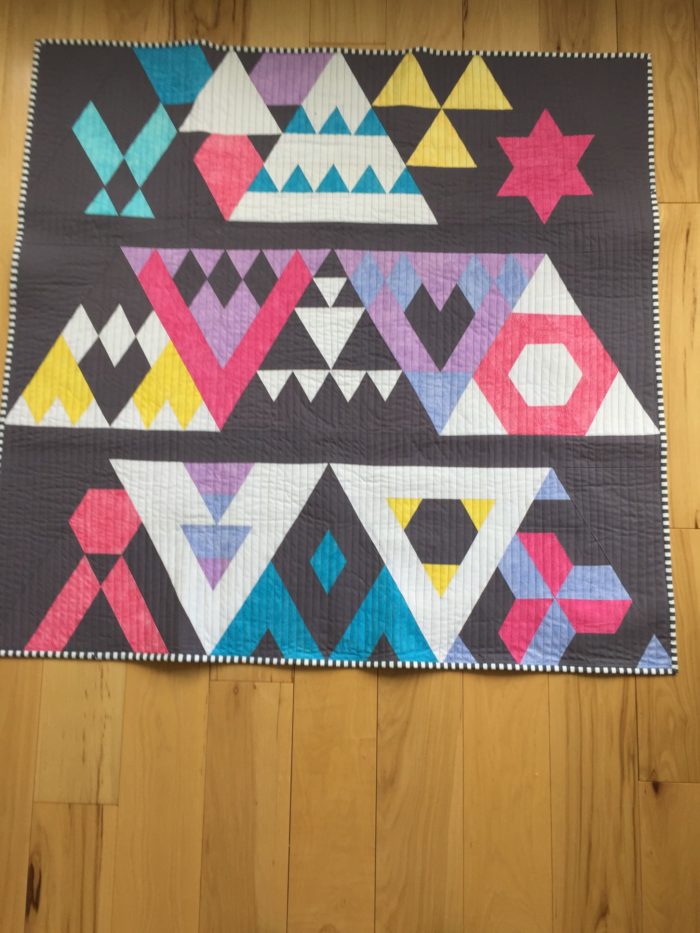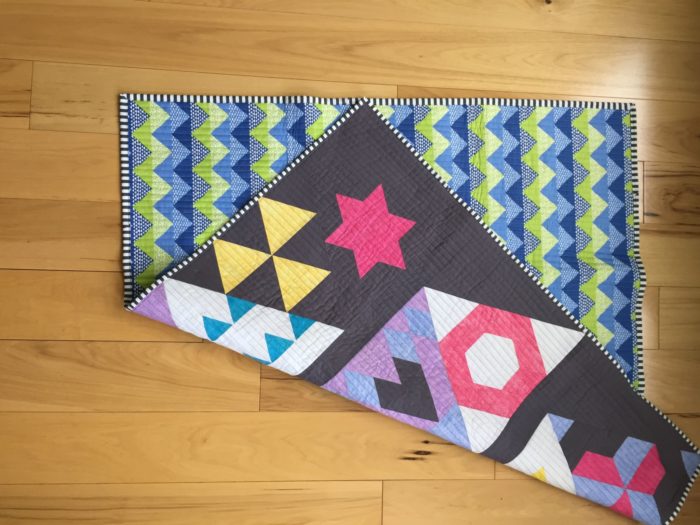 I am glad to have completed my June OMG and will be linking up with Elm Street Quilts – OMG.
Also linking up with Cooking Up Quilts – MCM