Back in May I started and finished a quilt, Purple in Process.  It was my 36th quilt, since I started quilting in August, 2015.
Houston, we have a problem.  A bad seam.  So I slowly headed off to find a solution.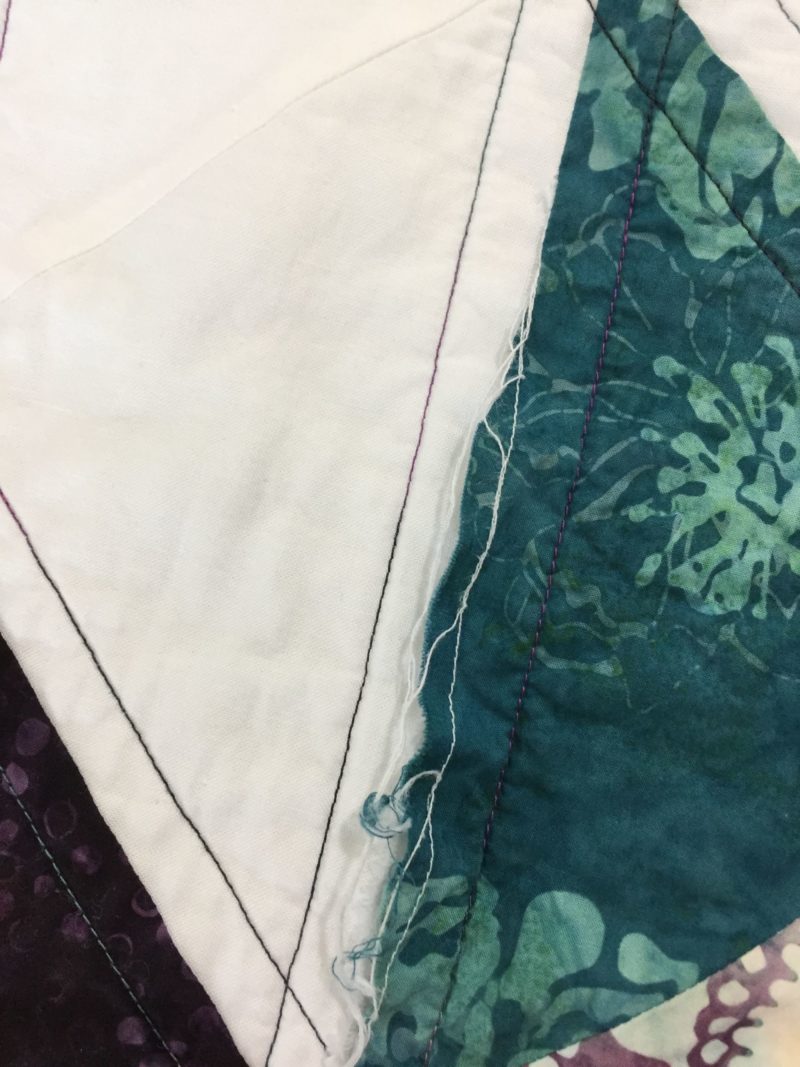 My options were:
1 – Scrap the project – after about 2 seconds of thought, no that was not an option.
2 – Karen Martin suggested
I would use a toothpick to add some Fray Check to the edge of the fabric and when dry, carefully turn under the edge and stitch by hand. If all else fails, I have been know to pick out an entire piece, quilting and all, replacing it by hand and then re-quilting that area. In fact, I just did that to repair a tear in one of my quilts. It's not fun, but once it's all done, your will be happy you fixed it!
That "seamed" like the best solution, but I wasn't confident enough to tear out one block and get one back in.  I saved this as my last chance fix.
3 – Ann D suggested
Sometimes I'll cut a little strip of fusible web and use that to iron under the seam allowance, then stitch down by hand or machine. I've got a quilt I made for myself that does that periodically (lots of homespuns in it). I just trim the fraying, then satin stitch the seam. It shows on the back, but I don't mind. When it does matter, I hand sew it. The fray-check option works too.
I thought this might be my answer
4 – Several suggested
Hand stitch the seam together.
I liked this solution, but the fabric had frayed so much that there wasn't enough to sew to.
I ordered Steam A Seam 2.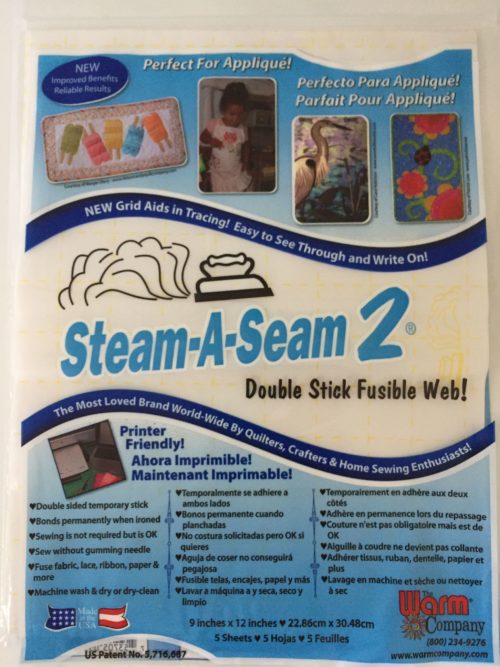 Once it came, I cut a small piece, just under 1/2″ and placed it under both the white and the green fabric.  Gave it a hot press and it didn't look too bad.  Then I stitched the seam together.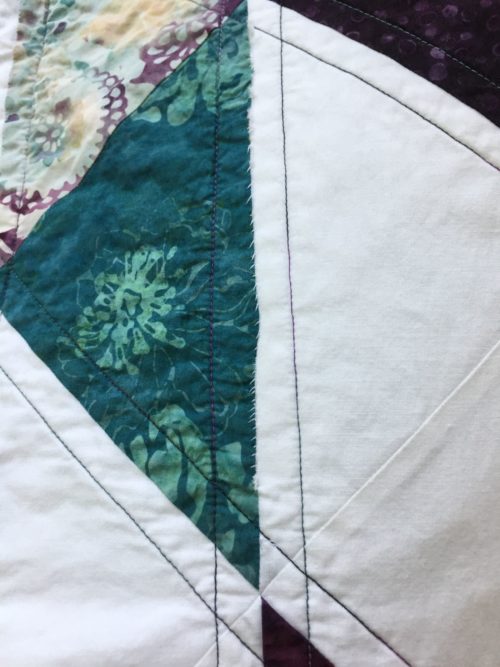 Now we know why I don't hand sew.  Can we say uneven stitches, messy!!!  Yikes.
So this quilt will not be a gift for anyone.  I will now be in my stash of quilts.  I am ok with that, it is kind of one of my favorites now.
Love how the quilting on the back turned out with the diamonds and the variegated thread.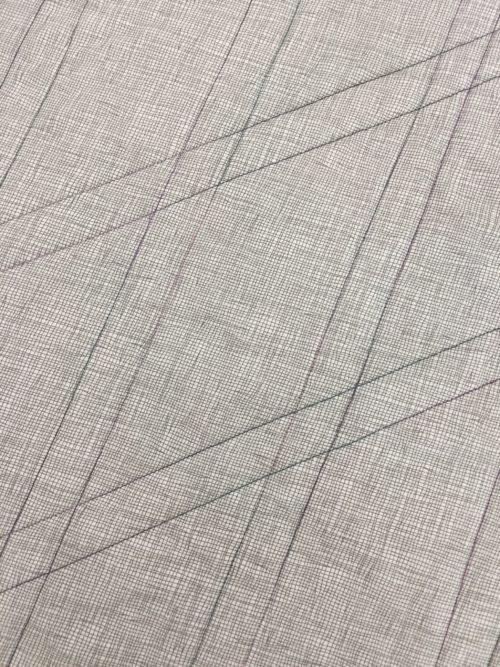 Trust me it is very cute.