It is late in the month and I hadn't even started my OMG for July.  So this morning I got started.  Decided on a NoodeHead – Wide Open Zipper Bag
This appeared to be such an easy pattern and my sister had bought some cute fabric, wanting a few bags.  Off I go to do my bags.
She had bought the material when we were down in Shipshewanna, IN last month.  It is very cute and they vendor had added the vinyl to the fabric.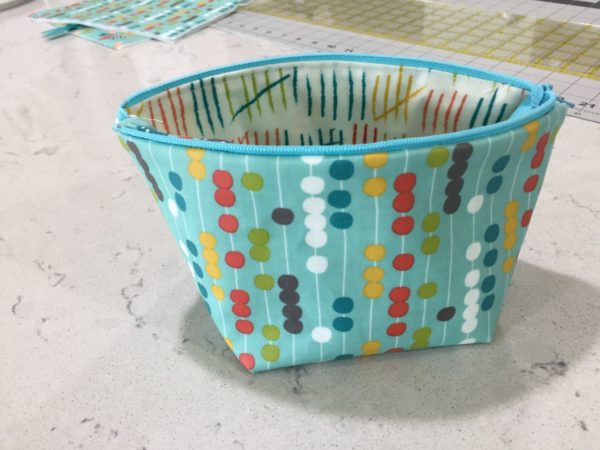 Here is my bag.  It was a bit bulky in the lining, since I lined it with vinyl fabric too.  Too much bulk for the inside seams, along with the interfacing.  Maybe I should have tried without the interfacing.
I am modifying my July OMG from 3 bags to 1.  I need to decide if I want to use the remaining vinyl fabric for bags or thread catchers or something else.
Linking up with Elm Street Quilts – OMG