I have made 3 Sew Together Bags by Sew Demented.  Can we say lots of zippers.  Here are links to My First, Second and Third bags.
I have a small group of girlfriends from high school (that was a long time ago, 1974) and we try to get together at least once a year.  It was time for a get together and I always like to take a little something to share, so it was time to make a few more Sew Together Bags.  Only five of us will be getting together this time and we are headed to one of the girls place in Northern Michigan sitting on a great lake (not one of the GREAT Lakes, but still a great lake).
Thankfully I have some zippers in  my stash from Zipit Zippers.  And I my first two bags made are just hanging around the house waiting for a home.  I only need to make two more bags.  Just need to find some fabric that goes with my zippers.
Here is the fabric I ended up using.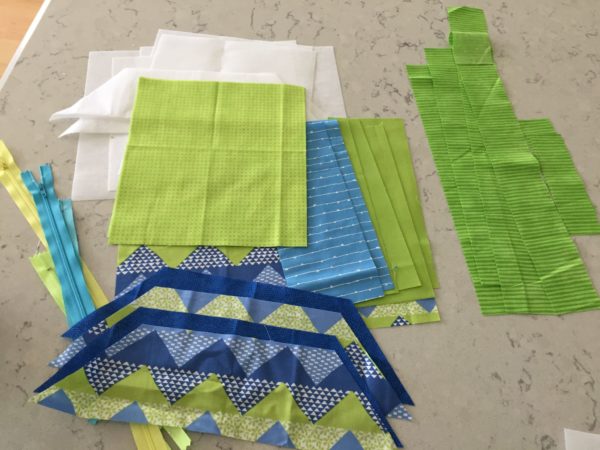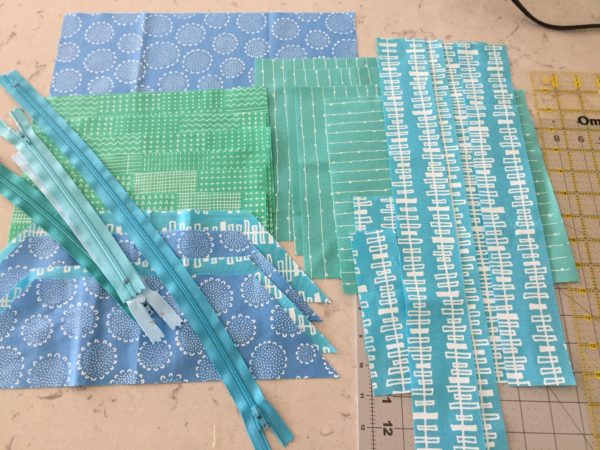 Now that I have made a few bags, it doesn't take to long to get one finished.  I have looked many places for tips on making these bags.  The printed directions are directions and for someone like me (sometimes pattern reading challenged) pictures help.   The Quiilt Barn- Sew Together Bag Sew Along  is the best.  Her pictures and breakdown of each step makes this bag easy.
Here are the finished bags.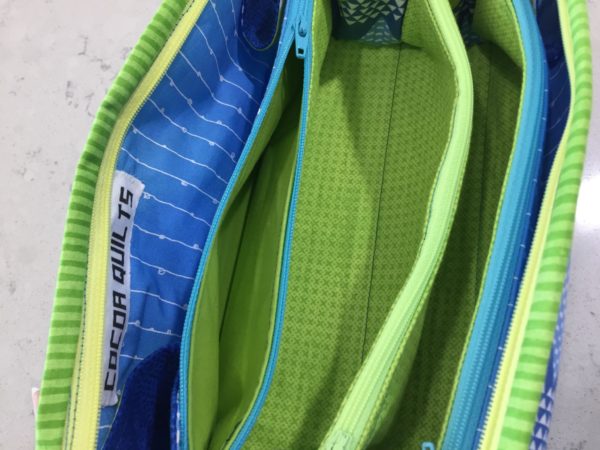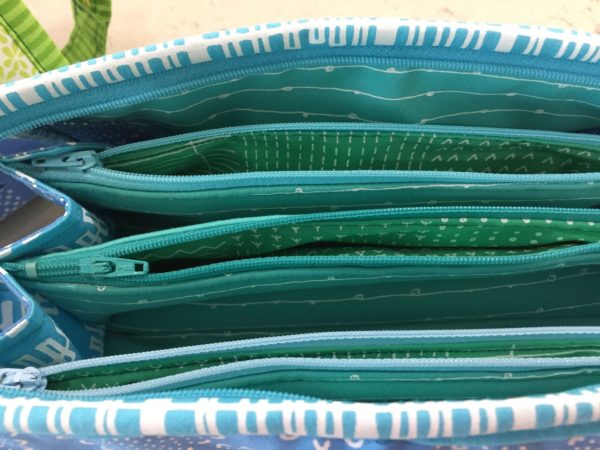 I still need to work on my binding sewing by machine.
Here are the four bags that made the trip.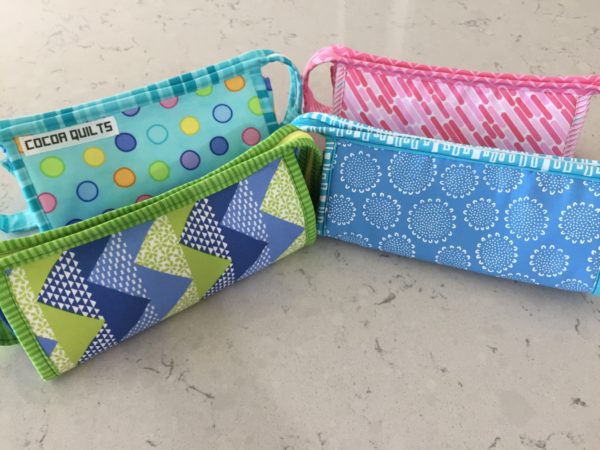 I also brought each a book, The Girls from Ames, it is about a group of girls from Ames and their friendship over 40 years.
We had a great weekend.
I am linking up with
Busy Hands Quilts – Finished or Not Friday
Confessions of a Fabric Addict – Whoop! Whoop!
Crazy Mom Quilts – Finish It Up Friday