It is the end of October,  I can't believe how fast the time flies.  The month is done and I luckily have my OMG done just in time.  Not much else was accomplished this month.  I wanted to remake Cookie Exchange Quilt in this fabric JOL by  Wenche Wolff Hatling of Northern Quilts for Moda Fabrics.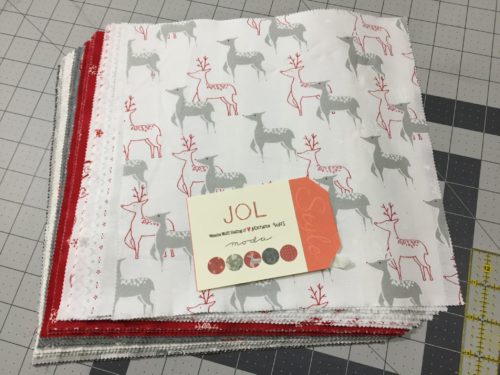 It really is a quick quilt to put together.  I cut the 10″ layer cake blocks to 7 x 7.  Then cut the 10 x 3 piece into a 7 x 3 and put the 3 x 3 pieces aside.  I was going to use the 7 x 3 pieces for piano key border.  The 3 x 3 are going into my stash.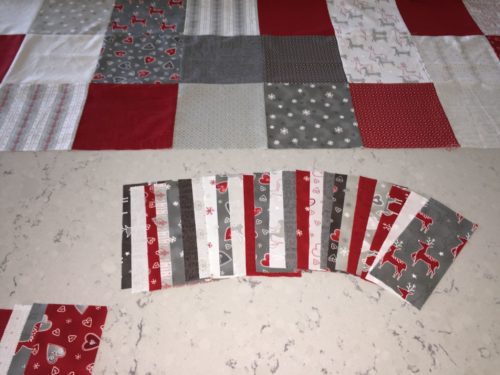 It didn't take too much time to put this top together.  I was ready to do the quilting.  Straight lines/cross grid on the body of the quilt.  Straight line on the border with cross grid on the corners of the border.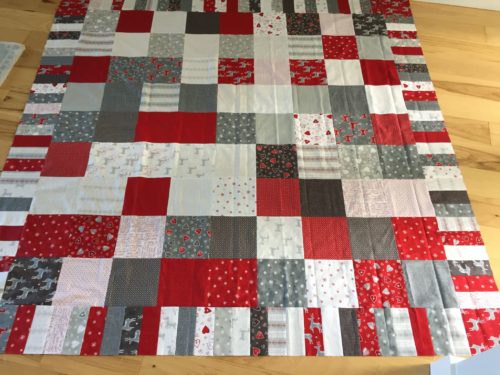 I never really paid much attention to how much thread was used, as I normally use white.  I know boring.  Red was my color of choice today.  I had to pick up red and thought "I think I'll get two spools, just in case."  I decided to wind some bobbins first, starting with six I thought I would be all set.  Wait, I had to wind another six.  Still not done.  I used a total of 15 bobbins.  But it was done.  Good think I thought ahead and bought two spools.  I wasn't really thinking I would use both spools.  There is about one third of the second spool left.
I decided on using a red for the binding.  Didn't have anything that would work, so ordered from etsy.  Once I got the fabric, I was ready to roll.  Binding is always my challenge.  I stress over doing a good job on the binding.  I pinned the heck out of this binding and it turned out quite nice.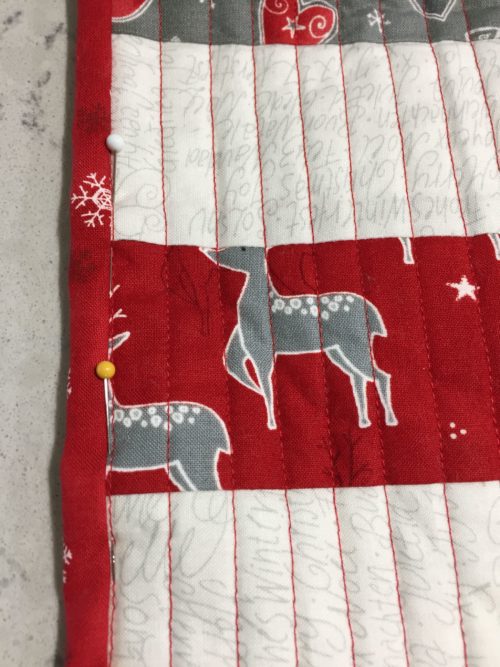 I am glad to have this quilt finished since it will be a Christmas gift.  It wasn't a wintery scene for pictures today, but I was thankful the rain has stopped.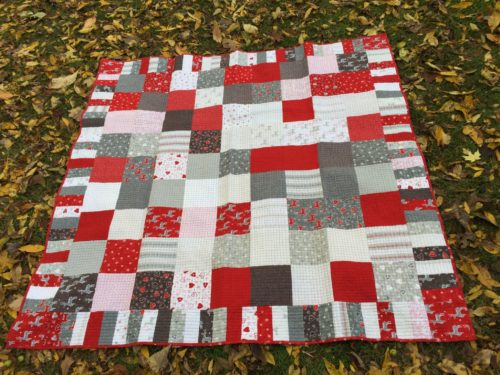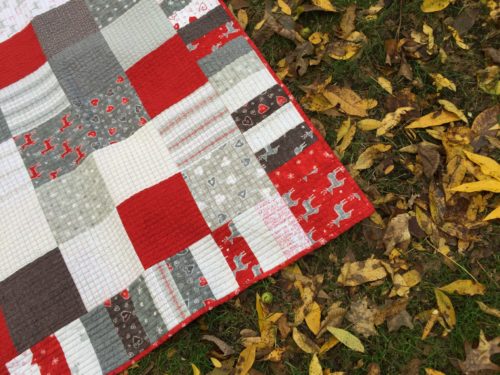 I found this super soft, extra wide flannel backing.  It really makes this quilt comfy.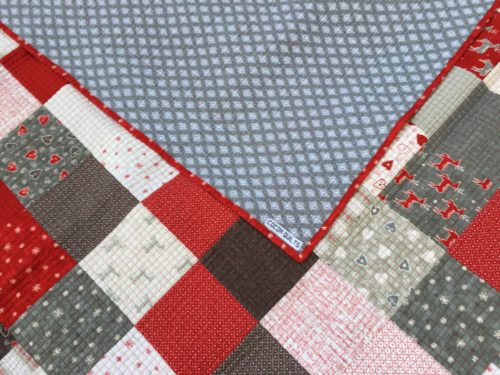 I am linking up with some of our quilty friends:
Elm Street Quilts – OMG October
Busy Hands Quilts – Finished or Not Friday
Crazy Mom Quilts – Finish It Up Friday