Are you ever in the mood to just do a quick quilt.  I was ready to do some simple sewing.  HSTs are my favorite and if I do say so myself I am pretty good making them and matching the seams.
This quilt pattern caught my eye over the summer.  The big pieces would really show off some great fabric.
My friend Rose at Something Rose Made surprised me with  gift of some of her orphan fabric.  I was thrilled to see some Me & My sisters early fabrics.  Since I've only been quilting for a few years, these were very new to me.  These 10 FQs were the chosen ones.
I bet you are all thinking she is going to use white to go with these FQs.  Normally you would be right, but I have a few yards of a Kona Gray, not sure which gray, but it is gray.  Surprise!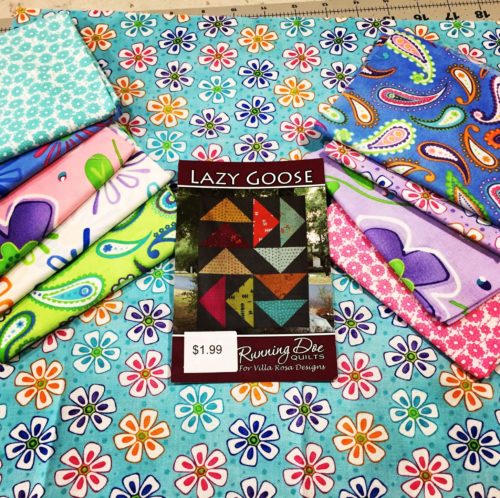 Off I go to cut fabric and make HSTs.  Simple right.  Wait a minute, bigger doesn't really mean quicker.  Is that a question or a statement.
The squares are cut from each fat quarter at 16 7/8.  I don't have a ruler that big, so I fold the FQ into quarters and cut my square.  Do you think I should measure each block after I cut them?  Probably should  have.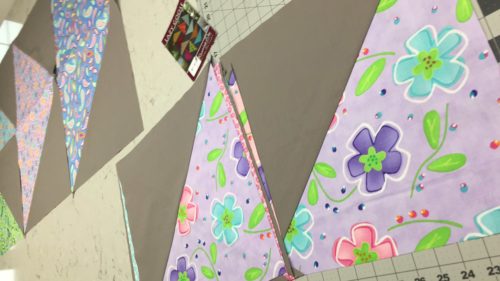 My HSTs look beautiful, too bad they aren't consistent in size.
So I put the project aside for a bit, contemplating the best way to square each block.  After a few days, I decide to buy a new ruler, a bigger ruler.  My LQS is very small and doesn't have many notions, so no ruler there.  So onto the net,  I find a 20.5 square ruler $60, oh no too much.  I keep looking and find a 16.5 ruler, Creative Grids no less, for $34.95.  It didn't take much to convince myself that the 16.5 would be good.  Love Amazon Prime!  Two days it was delivered.
After I trimmed each block to a consistent size I was ready to piece this quilt.  A few of the points got cut off in the trimming, but I moved forward, this quilt will not be perfect.  I really do like the big HSTs.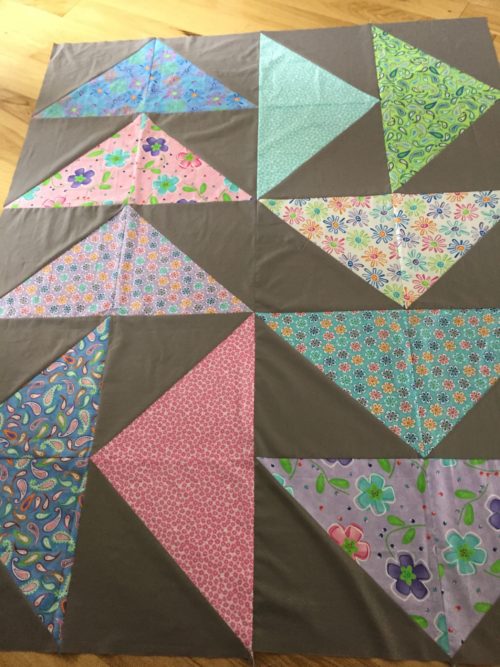 For anyone that made it to the end of my story, my November OMG is to quilt and bind this quilt.
Linking up with
Elm Street Quilts – OMG November
Sew Fresh Quilts – Let's Bee Social