It's been a bit since my last post.  I've gotten started on a few things, but needed to do a quick no thought something.  Decided on a simple quilt using a charm pack that I got way back on clearance somewhere.  It is All Aboard by Greta Lynn for Benartex.
Here are my rows ready to be pieced.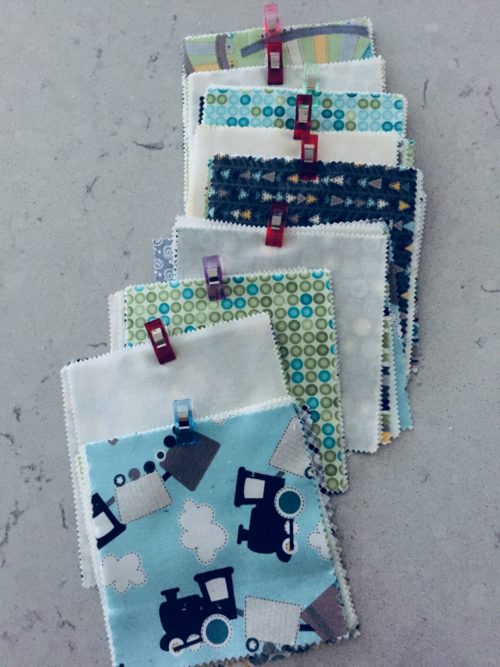 Forgot to take any pictures before I had it together.  I needed to order some  backing fabric and went with the dark grey train track print.  It is very cute.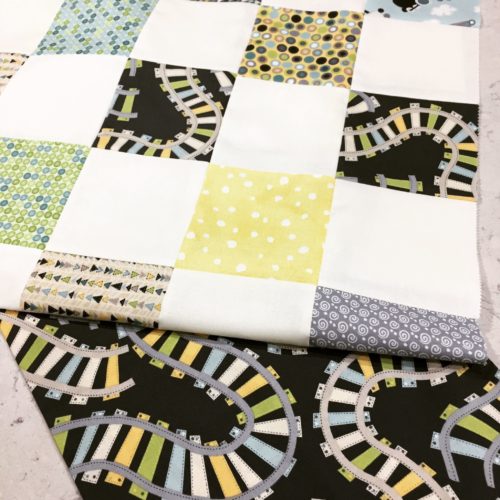 Let's guess how I quilted this one.  You are right, straight lines, but just a few along the seams.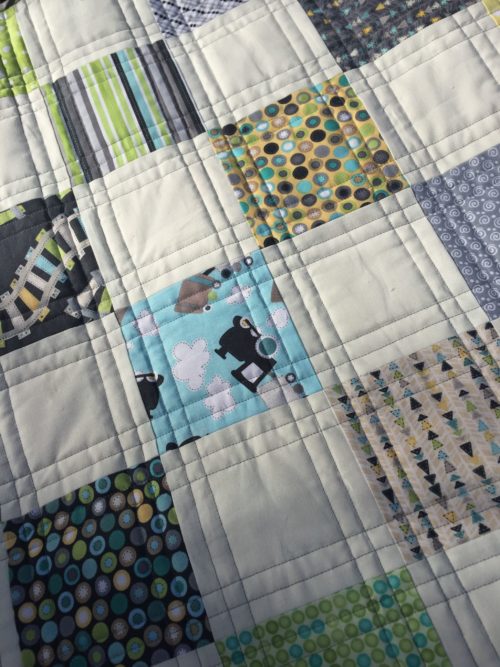 I thought I was lucky enough to have backing fabric leftover for binding.  I been working on improving my bindings and had thought at times I would like to try 2 1/4″  rather than 2 1/2″ binding.  Well this was the day.  I could get the 4 strips I thought I needed by using 2 1/4″.  So off I went sewing my binding on and doing my final connection.
See that little 3/4″ piece on the mat, that was my extra on the binding.  Don't know what I did right this day, but it worked in my favor.  Didn't even realize it was going to be that closes.  Yikes!!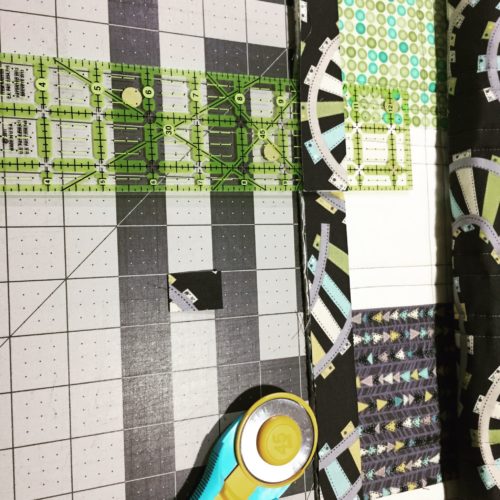 Got to finish the binding yesterday and was quite please with the 2 1/4″ .  I machine sew my binding, don't have enough talent to do hand sewing.  The back looked quite nice, I surprised myself.  The corners gave me a bit of trouble, so that I still need to work on, but with practice I think it will be great!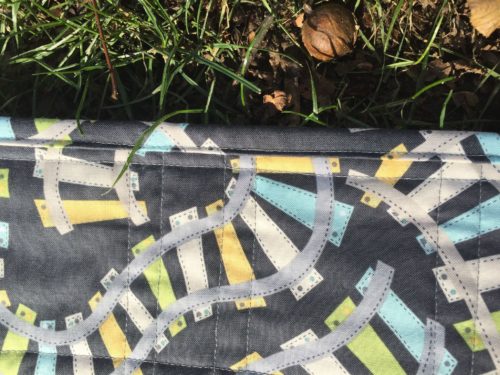 Here is the cute little quilt all finished.  We even had sunshine to cooperate for a few quick pictures.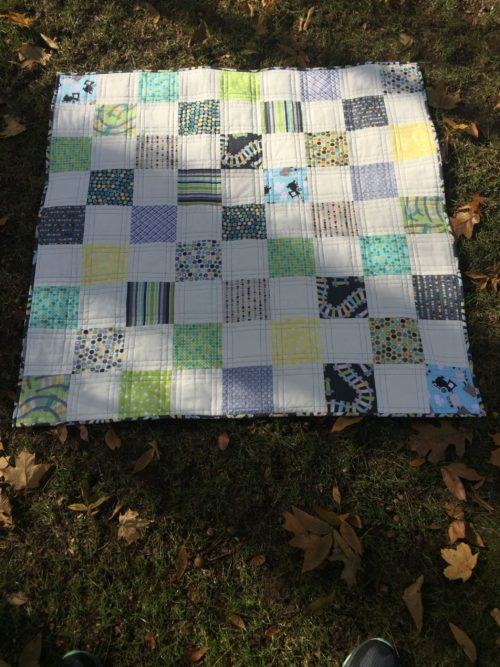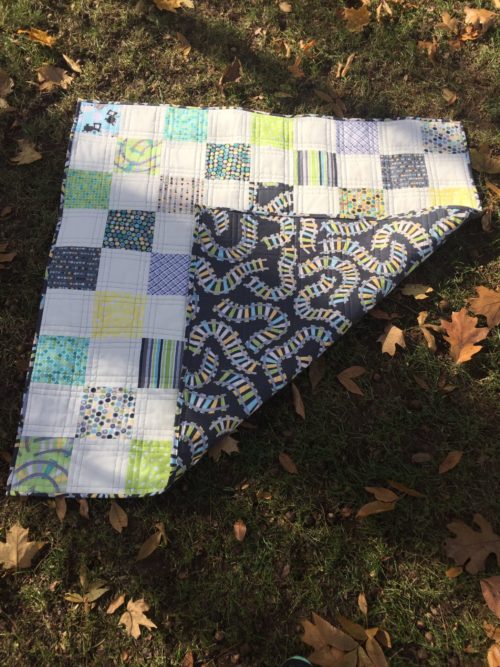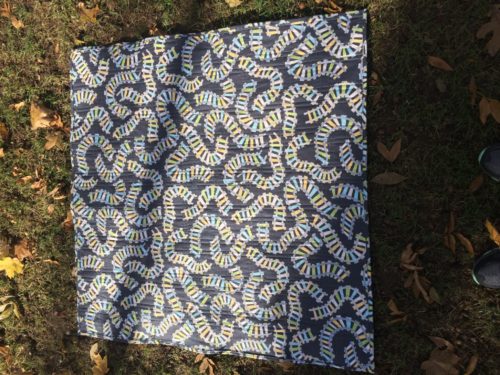 Linking up with my friends at:
Sew Fresh Quilts – Let's Be Social
Quilt Fabrication – Midweek Makers