Sometimes you just want to make a simple project.  2017 was the first time I joined a block swap and I met a lovely lady who was doing NICU quilts with her swap blocks.  Her son was a graduate of NICU so it was personal to her.  I had a couple of quilts that I had made that were smaller sizes so I included them with her block.
Fast forward to the Instagram and the #getyourquiltywishesgranted3.  Hilary had asked for NICU quilts.  I had a few more around that I sent to her, but had that need to make a simple no thought quilt.  So I pulled out a colorful charm pack and a white charms pack and off we go.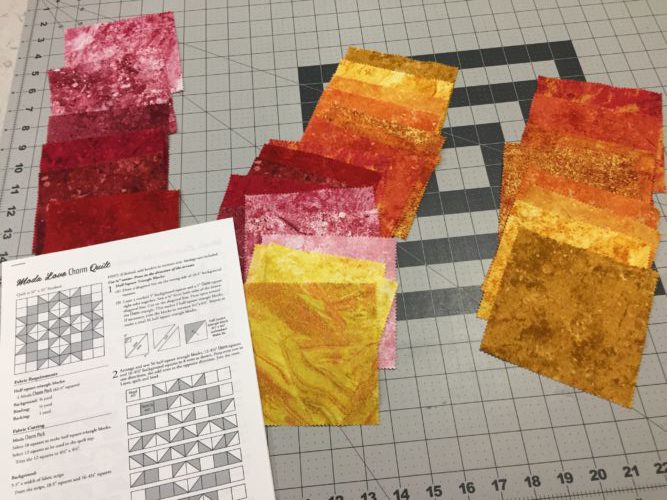 Decided to use the Moda Bake Shop, Moda Love Charm Quilt.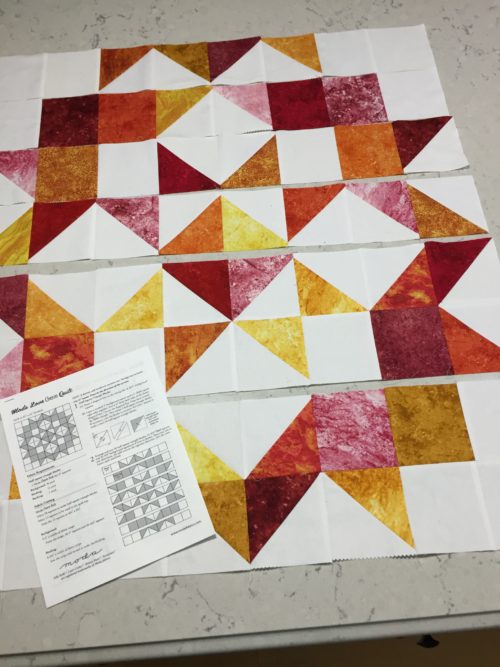 Had to hit the local quilt shop, which is small and doesn't have a large selection for backing and binding.  Found a Grunge, by Moda.  Decided to use it for both the backing and binding.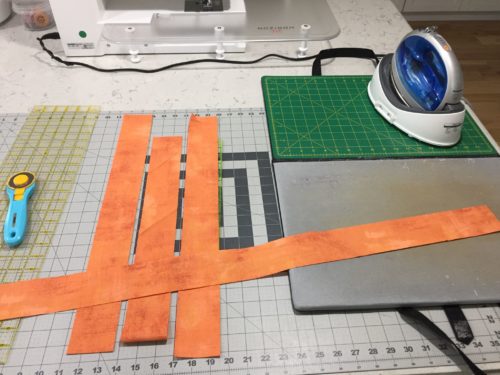 I had some variegated red/orange/pink thread and used that for the quilting.  You guessed it, walking foot, squiggle line, edge to edge.  I really do like the texture feel this quilting gives.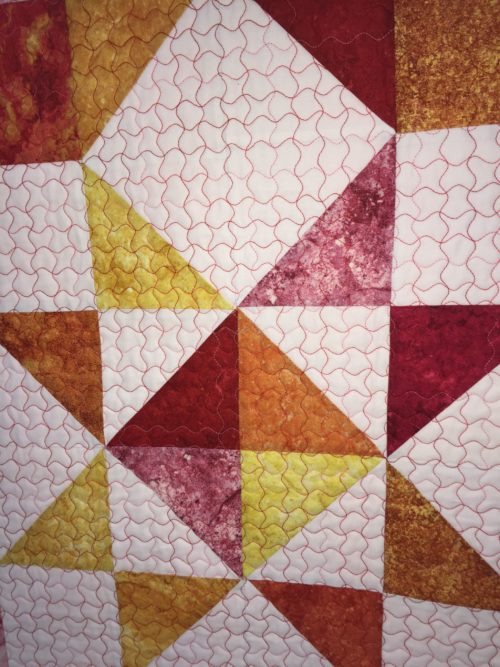 I was very lucky today we had a sliver of sun this afternoon, after days of dreary cold rain.  Still cold, but is nice to see a bit of sun.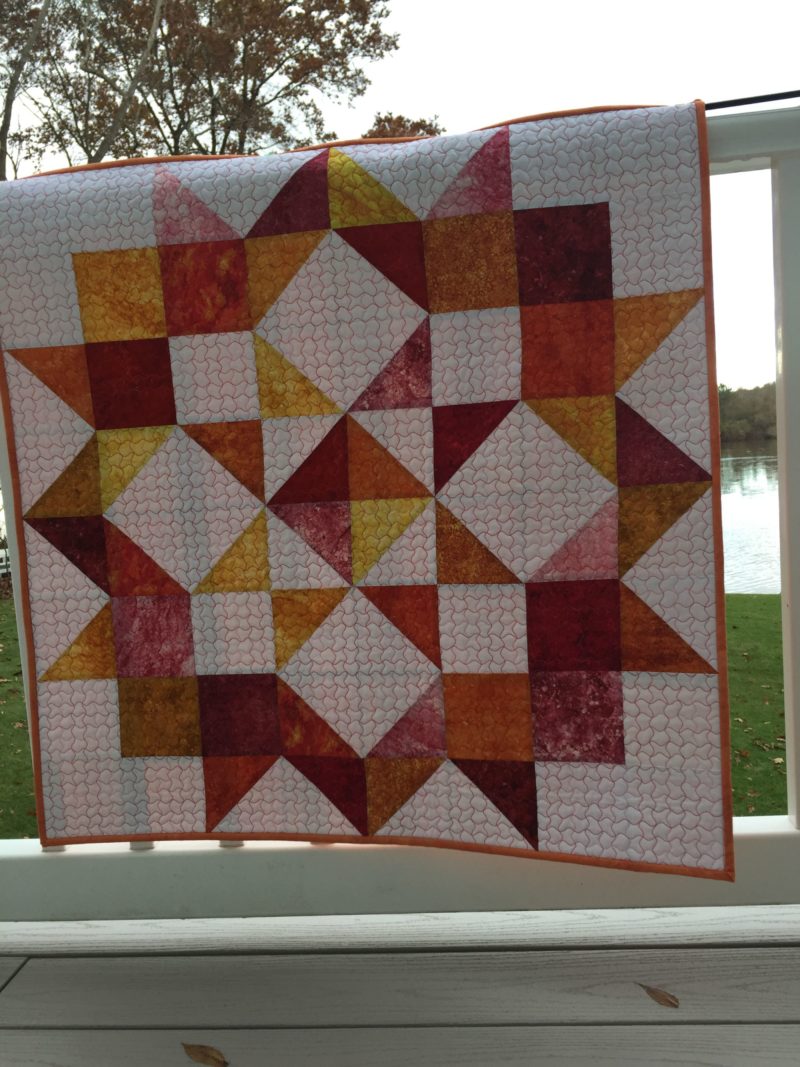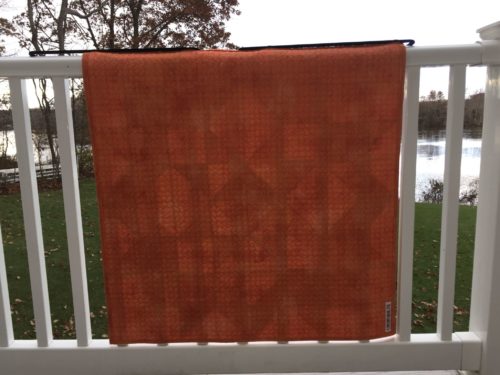 I am linking up with
Confessions of a Fabric Addict – Can I Get a Whoop Whoop
Powered by Quilting – Friday Foto fun
Busy Hands Quilts – Finished or Not Friday
Crazy Mom Quilts – Finish It Up Friday