Happy 2018 to everyone.  We have been seeing lots of snow here since before the holidays, it looks beautiful.  We have about a foot on the ground and another 8-10 inches expected today.  The temperature has been near zero or below most days, but we are having a heat wave today, 10 degrees.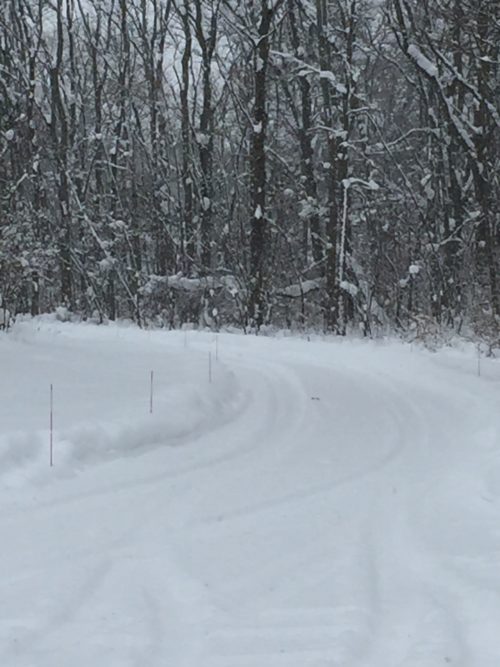 The surgeons, foot and sinus, both say I can get back to walking, so I am starting this year like 2017.  Getting 10,000 steps in before I can sew.  Kind of my reward system.  It worked for half of 2017, then foot issues slowed me down and came to a halt in the fall.  I walked 3,520,738 steps which is 1,612.39 miles in 2017.  Need to up my game for 2018.
Now let's talk about that sewing.  I wanted to get my Bee Hive blocks done, so New Years Day I started.
The first was for my IG Honey Bees 2018 queen, Mary.  She chose Autumn Chain Block.  It turned out pretty cute.  But wait, I got it in the mail, then Mary messaged me my light and darks HSTs are flipped.  Yuck!!  Ok, I will hold all blocks for a day or two before I mail them.  She is going to flip them, but I think I owe her a bonus block.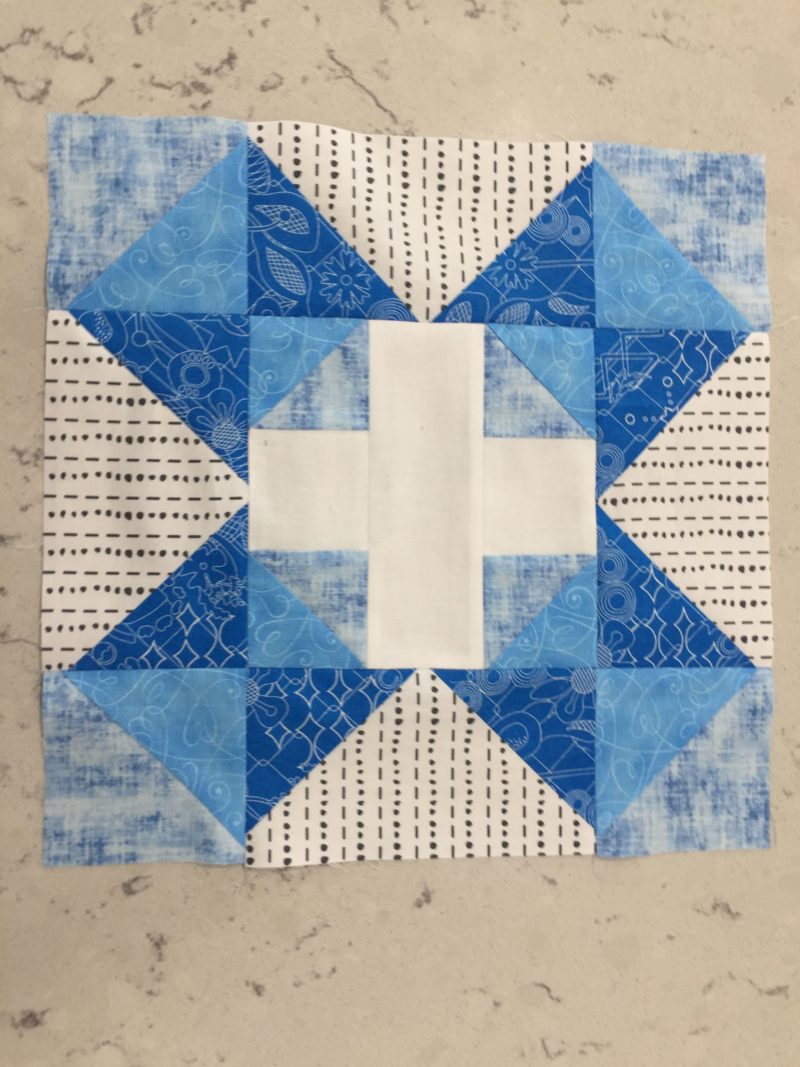 Cyndi is the queen in my Stash Bee: Hive 2 group.  She chose Jedi Craft Girl – Sparkle, using navy and pinks.  This should have been as easy block, but I didn't have any navy.  I headed out in the snow to the LQS and picked up some navy,  a FQ of each piece of navy they had in the store. It was only 4 FQs.   The only other navy they had was civil war prints, no, not for me.  This block has been mailed too.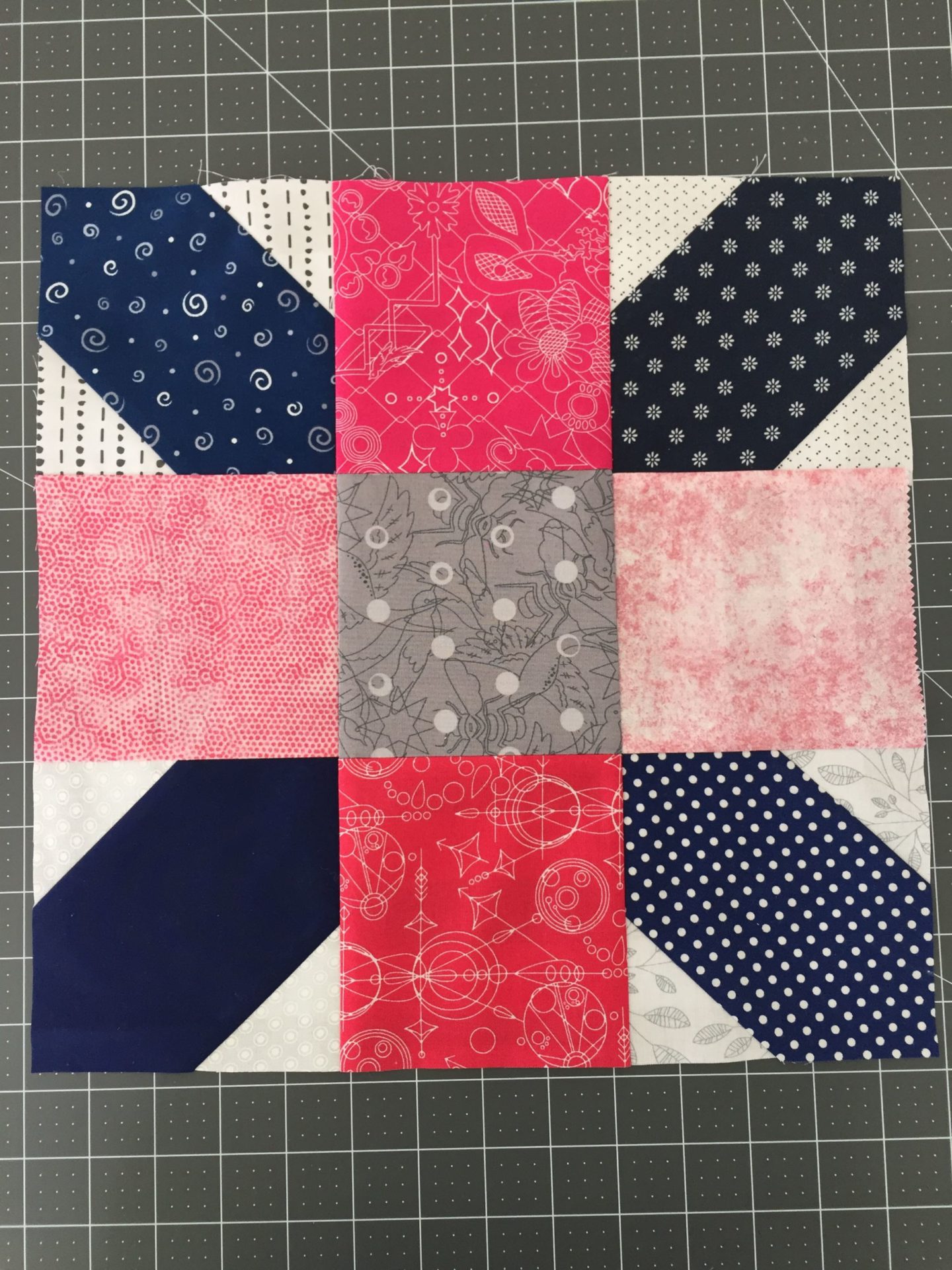 As I was reading blogs over the holidays, I came across one from Tu-Na Quilts.  She was talking about her Hive blocks for 2017.  She was in two hives and they both seemed to fall apart.  She received 3 of 10 and 5 of 11 blocks from her hives.  I commented and asked if I could make a couple for her.  She was thrilled, but wait she wanted orange.  I had very limited amounts of orange, so she said to send them disassembled, that way she could put them throughout her quilt.  These went out this morning.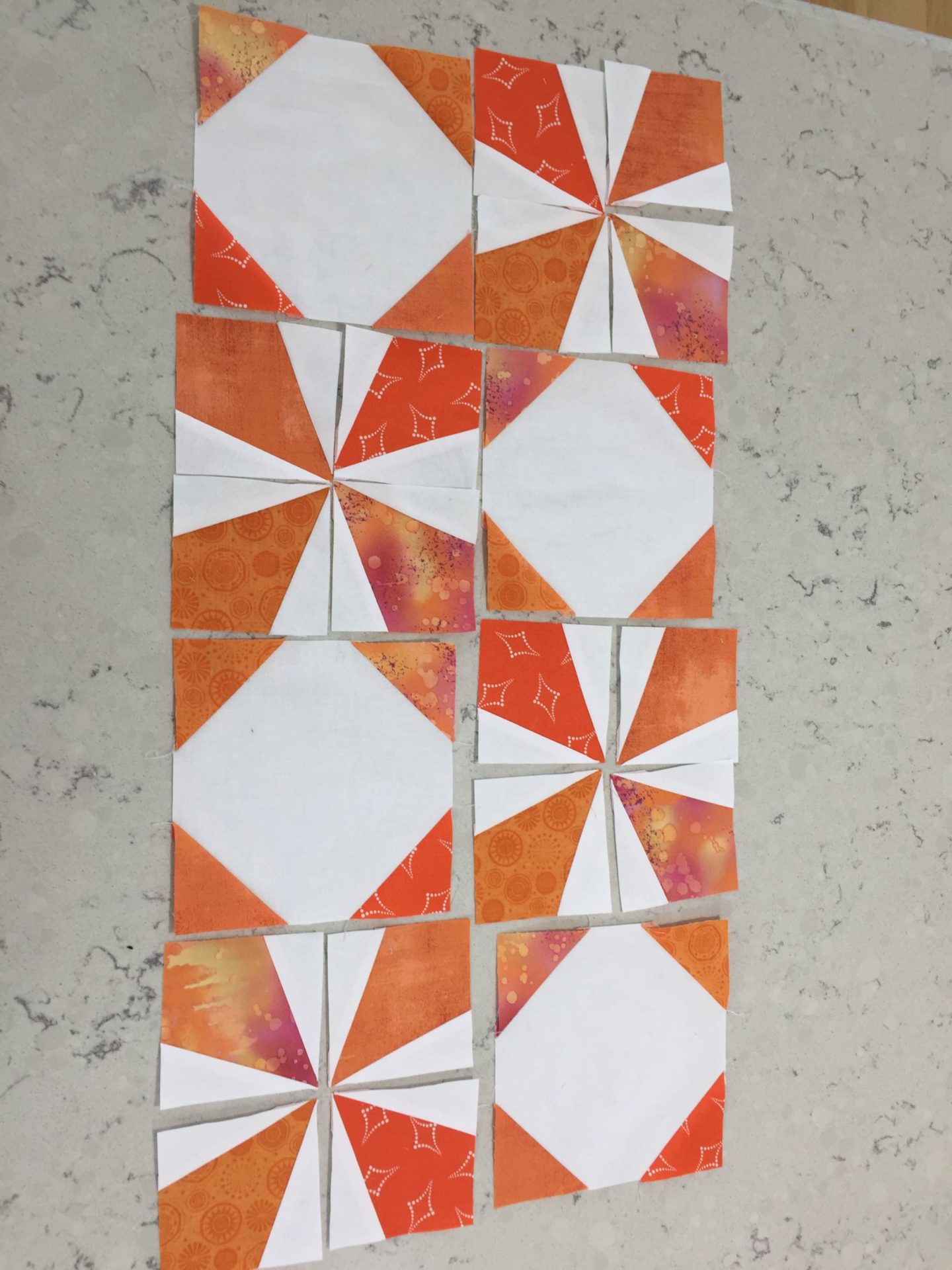 I was in a hive last year that was good, but several member weren't coming back in 2018.  We had tried to get more members, but with the holidays, it didn't happen.  On January 1, it happened.  We now had a full hive and needed to put things together quick.  I stepped up to be the January queen.  I had planned on searching out a new block and making some samples, but that wasn't working.  Not sure if you can consider it cheating or being efficient, I decided to use the block I used last year, Blossom Heart Quilts – Homebase.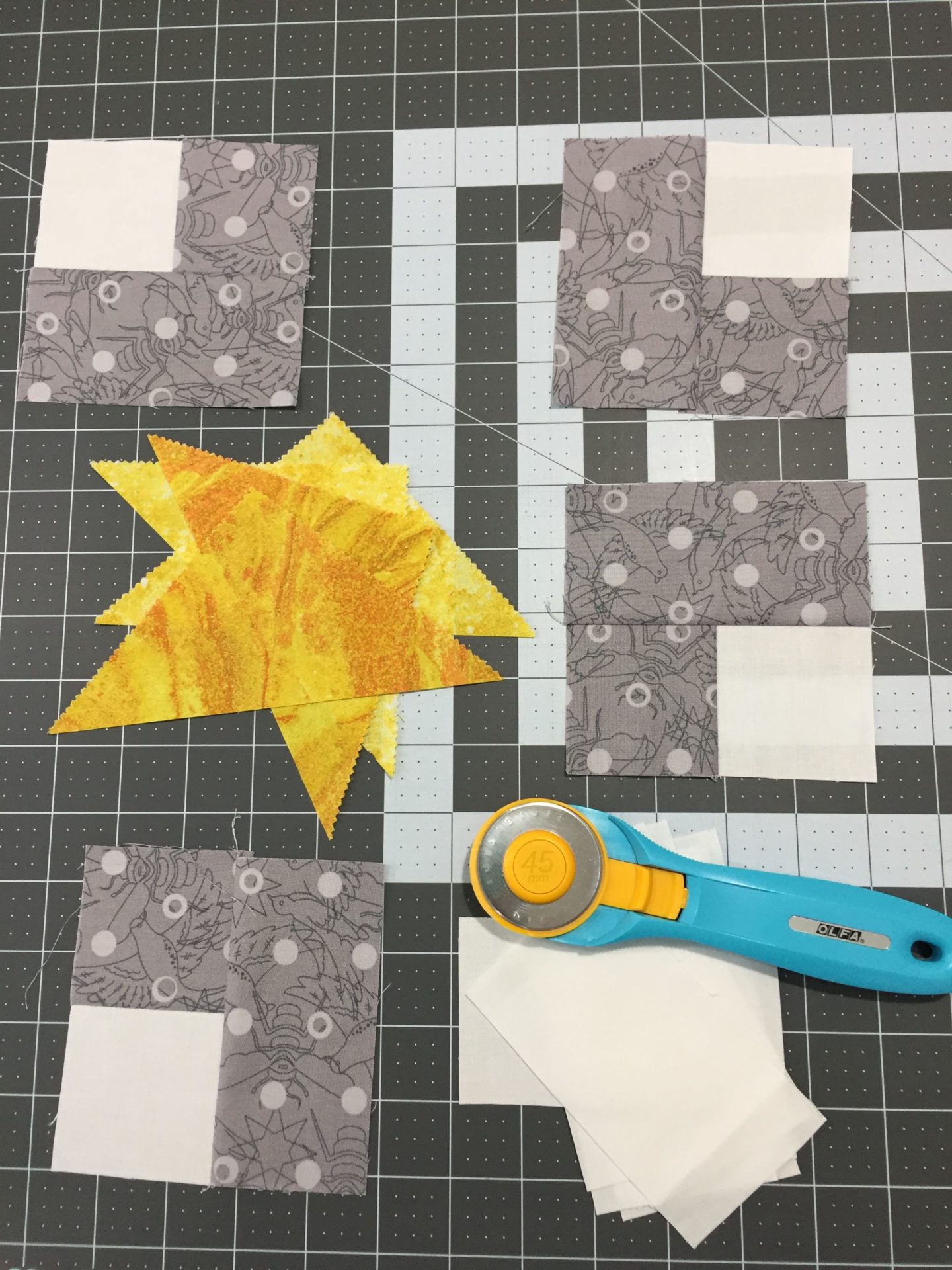 Now that I have my blocks done for January, it is time to go start my QALs.
Happy New Year again and thanks for following me on my journey of quilting.
Linking up with:
Quilt Fabrication – Mid Week Makers
Sew Fresh Quilts – Let's Bee Social