Today I am going to start my first QAL for 2018.  It is the Home Sewn By Us – Regatta Quilt Along.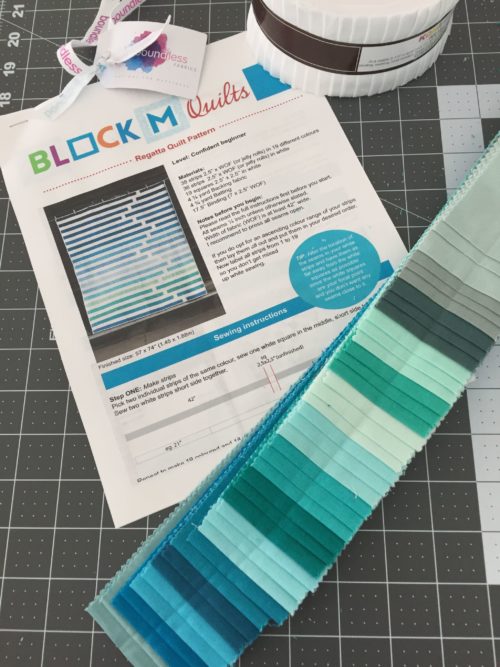 The plan is to use the Boundless Jelly Roll, which should make a quilt very similar to the pattern colors.  I have one small challenge, let's call it an opportunity.
The pattern calls for the same color/fabric for each row.  That would be great if I had two strips of each color.  Some of the colors I have three strips.  So I am planning that some row will be the same color and some will have one color from the row above and one color from the row below.
Anyone who checks on my projects, knows that I don't like to have many projects going at the same time.  I must confess, I don't have any works in progress.  I may need to change that up, since sometimes I have the urge to do some sewing but don't want to pull out a full quilt project.  We'll see how this goes for 2018.  Maybe I'll have one or two projects going at a time.
Off to the cutting table, not till after I get my 10,000 steps in for today.
Linking up with: