I signed up this year for an online for the Swarm Lilly Pad Bee.  I was the February Queen and loved all the blocks I received.  Here is my February Queen quilt.
May's queen was my fear, Flying Geese.  Nothing new for most, but a first for me. The block chosen was Blossom Heart Quilts – Double Star.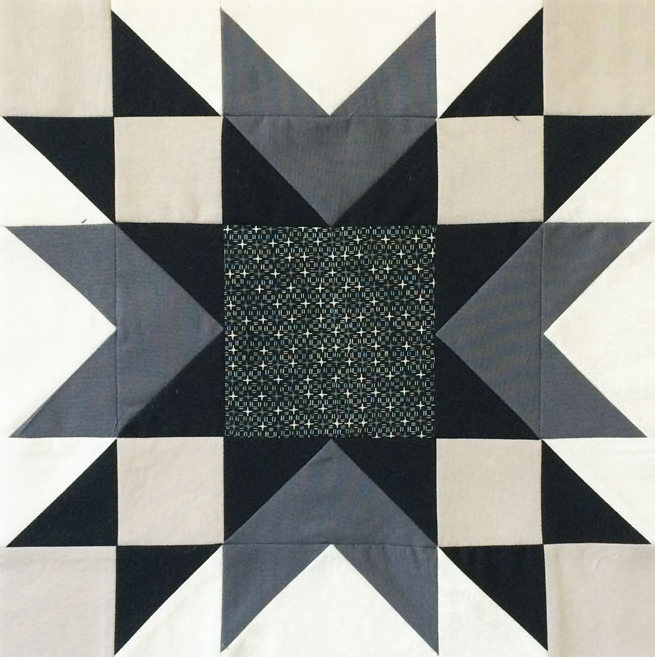 I didn't really have any great fabrics, so headed to the local shop and picked these up.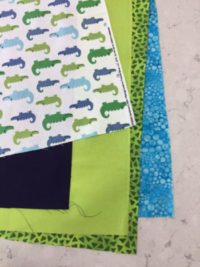 I think the block turned out nice.  The flying geese weren't too hard.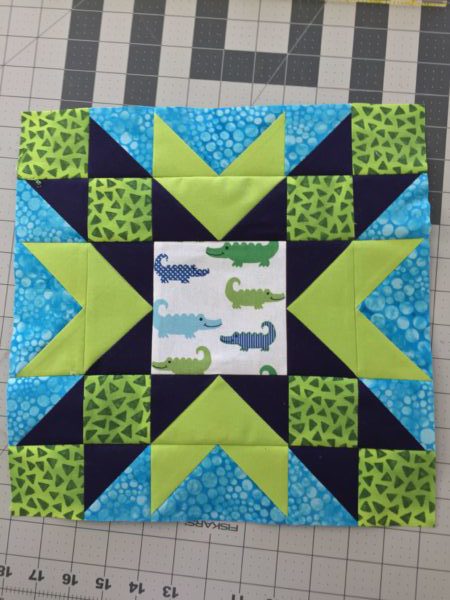 Can hardly wait to see the Queens finished quilt.   She plans to use 4 blocks and make NICU quilts.  I sent an NICU quilt I made of some leftover HSTs, check it out here.
Linking up with My Quilt Infatuation -Needle and Thread Thursday