I had so many scraps from my Christmas quilt, I decided to use up a few and do a basket.  I used Noodle-Heads – Divided Basket Pattern.  Previously I had made a few of these and they were quick to make.  Of course, those were made with fat quarter pieces.  This one I used 2 1/2 x 2 1/2 scraps, so it took me a bit longer to put together.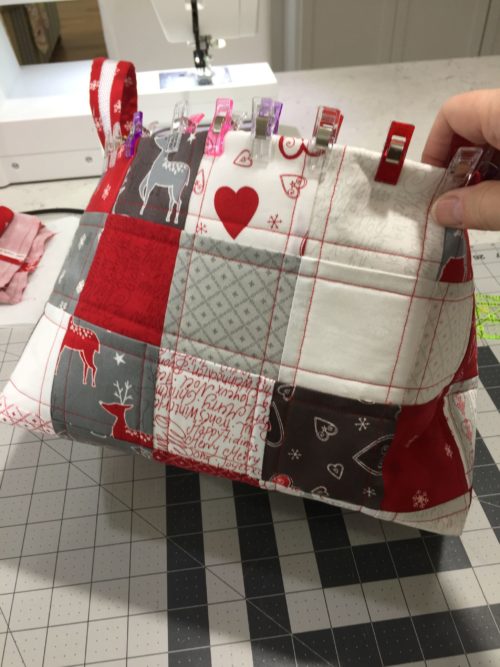 I really love this red and gray Christmas fabric.  You can see the quilt here.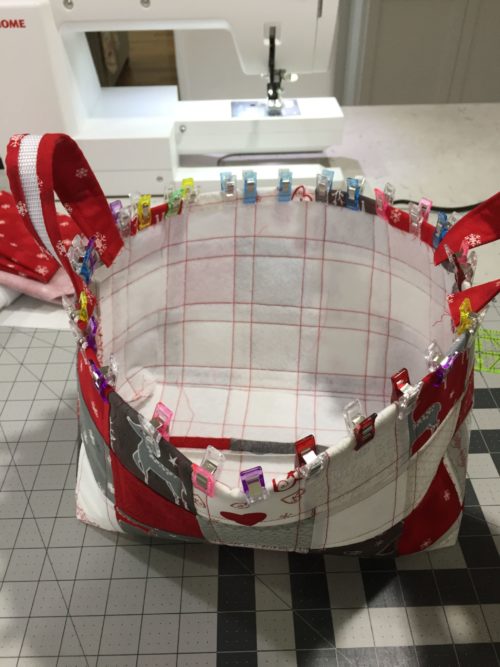 What was I thinking when I cut out the lining.  Obviously, I wasn't thinking.  Of course it was the last piece of this cute red snowflake print.  So off to find something that would work.  Found a gray and it was the winner.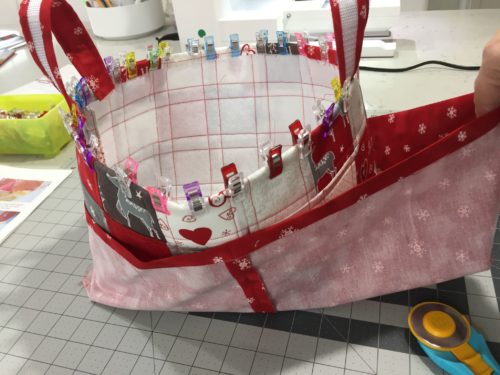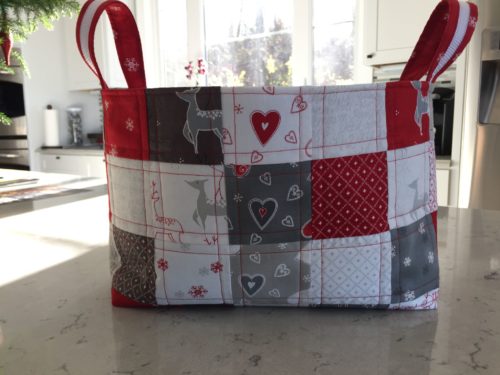 This turned out very cute and a bonus is it fit in the Ikea Expedit cubby.  But I'm not keeping it, it is being gifted with the quilt.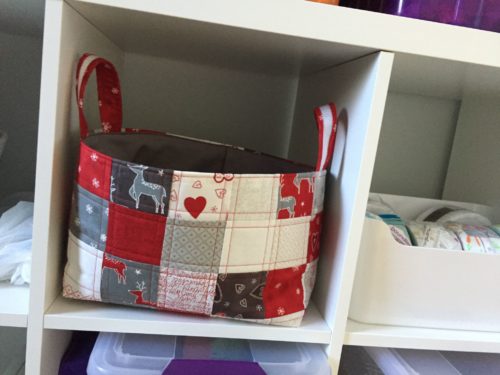 Used my last label, better get my butt in gear and reorder.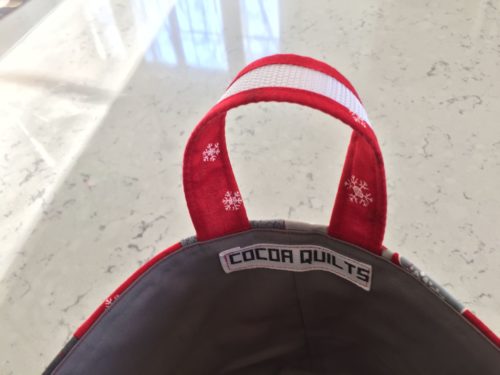 Linking up with a few friends:
Ems Scrap Bag – Moving It Forward Monday
Love Laugh Quilt – Monday Making