I finished this quilt last month, but never posted, so here it is.
It was started in May, Purple Diamonds.  I had a few popped seams that are now fixed, so here is the finish.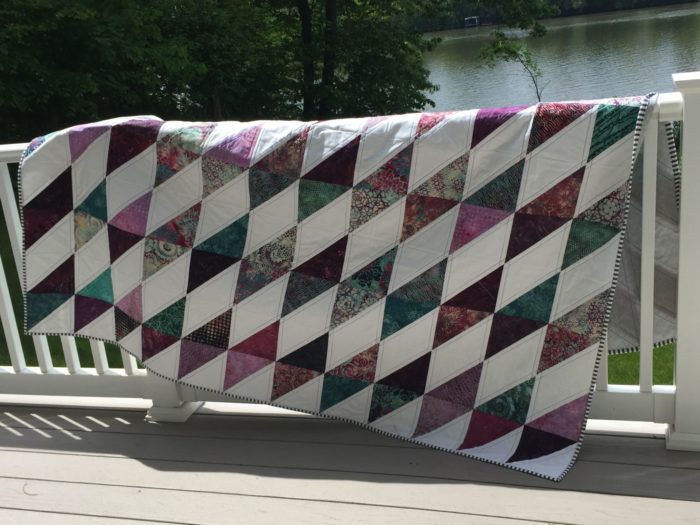 In the beginning I wasn't that crazy about the fabric.  It was one of those great buys, but not sure what I was going to do with the layer cake.  Of course for me HSTs when I want a quick quilt and not to much thinking.
I love how the back came out with the simple straight line quilting.  It was my first time using variegated thread and I like it.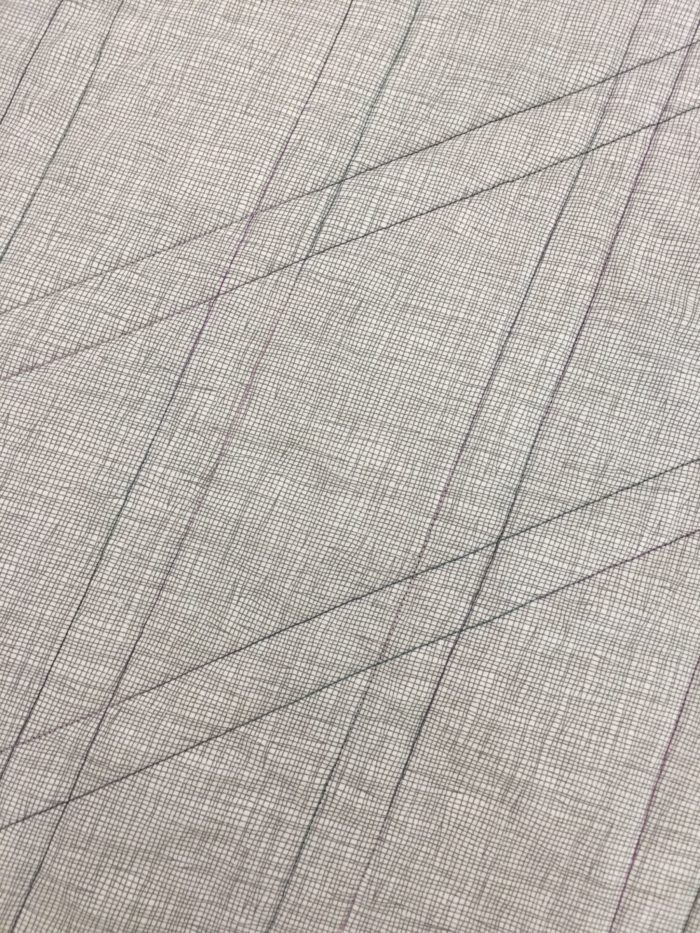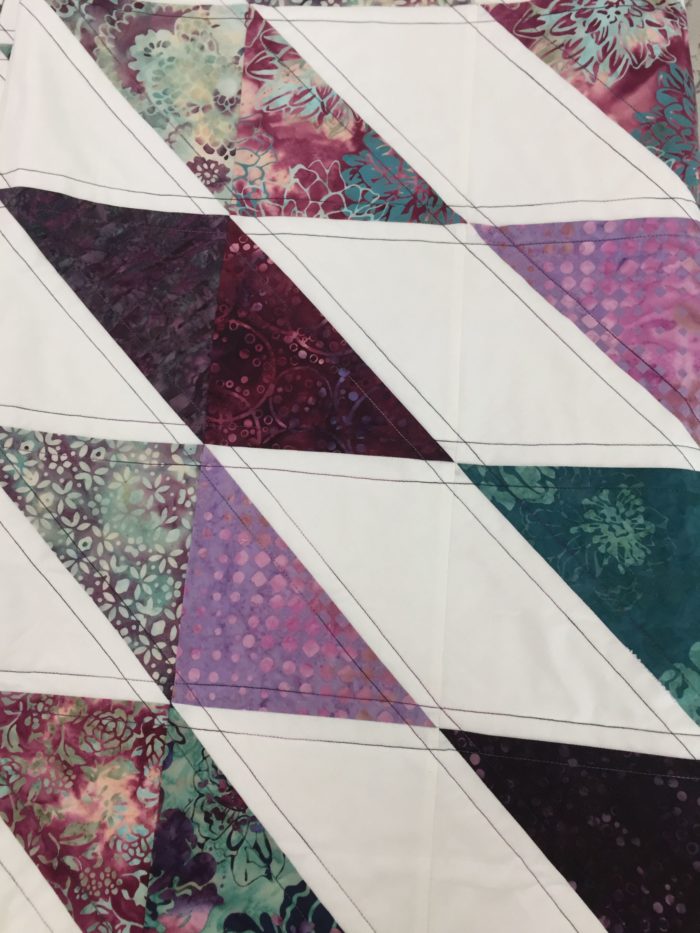 Today I am linking up with Live Love Laugh Quilt – Making It Monday and Cooking Up Quilts – MCM