It is hard to believe that it is already August.  Time sure flies as we get older.  As I decide what will be my goal for August, it is kind of tough to pick just one project.  I hope you are all sitting down, I don't have any works in process. All my projects are done.
I went through the patterns I would like to do and thought I should use some of those beautiful FQs sitting in my drawers and came up with this little bundle.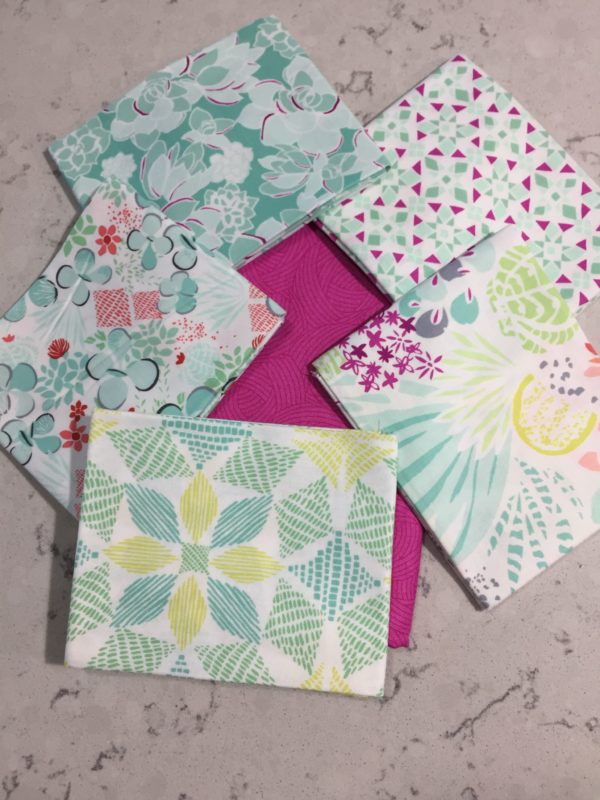 I say this loosely that I came up with this bundle.  I don't know how to pull fabric to make a beautiful quilt.  I buy bundles and collections.  This is Kate Spain, Canyon, but I added the purply pink material.
Here are the projects I've done so far with the Kate Spain, Quilt #14 done and OMG November.  You can tell by both of these quilts are basic HST.  I am stepping out of the box with this pattern, Sailors Star by My Quilt Infatuation.
I will be doing the lap size.  I bought it last year and have been holding it, so why not bring it out of hiding and get a move on.
Linking up with
Sew Fresh Quilts – Let's Bee Social