Totally forgot to put anything on my latest quilt here. The pattern is Moda Bake Shop Interwoven by Material Girl Quilts.  I was looking for something quick and easy and stumbled on Interwoven in my Pinterest holdings.  Isn't it amazing how many places and how many ideas we have stored for future projects.
Didn't need to buy anything for this quilt, just needed to get busy.  Did I read the pattern all the way through first.  No.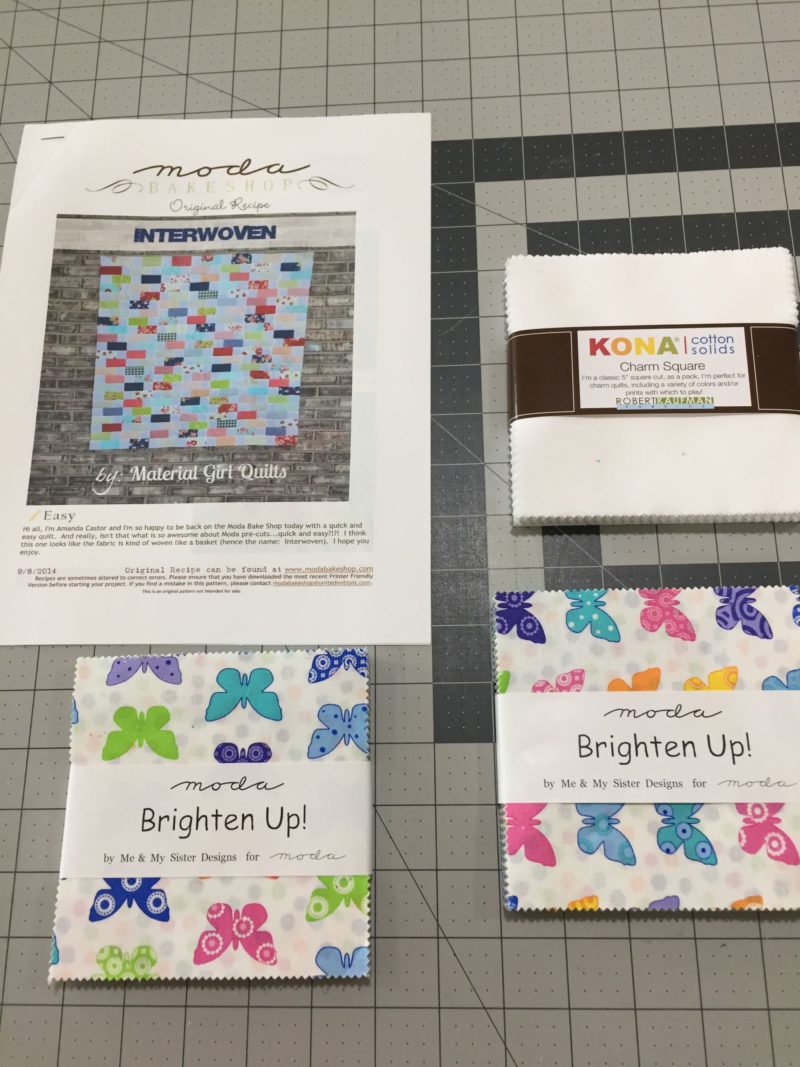 Pattern calls for trimming the print charms to 5″ x 4 1/2″, then halving them to 4 1/2″ x 2 1/2″.  After I started doing this, I thought I should have just left them at 5″.  It would have been a bigger quilt.  But I kept going and here are the finished pieces.  They are pretty cute!  I love Me & My Sisters fabrics, having used many of them in the past, here are their links  Rainy Days  Grow Dot Dot Dash More Dot Dot Dash I think I like their collections so much, because it is the first real collection I bought.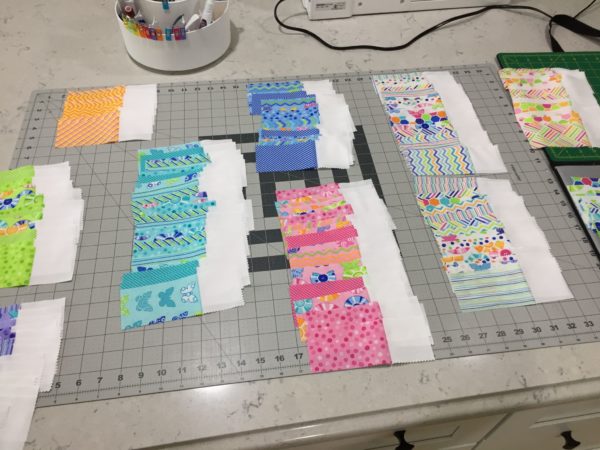 Here is the completed top.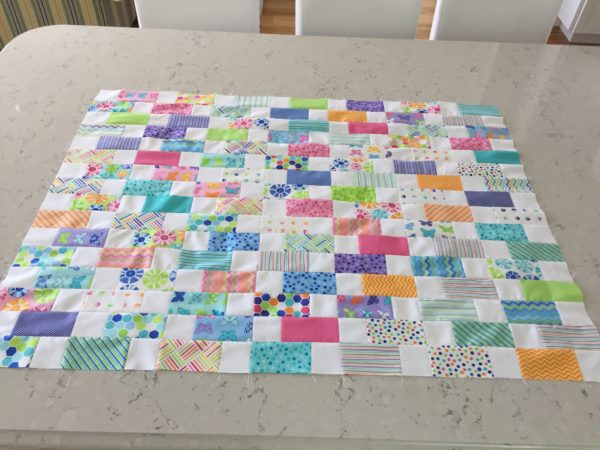 Remember earlier when I said I should have just left the charms at 5″,  not trimming them to 4.5″.  If  you follow the pattern, which I did, you can use a 44″ fabric for the backing.  Great move.  So now it was time to get some quilting done.
Anyone who has checked out any of my quilts before is saying now "how is she going to edge to edge straight line quilt this one".  Surprise I'm not doing straight line.  Still doing edge to edge and using my walking foot but using a wavy line.  I don't know if this qualifies for stepping out side of my comfort box, maybe just stepping on the line with my toes over the edge.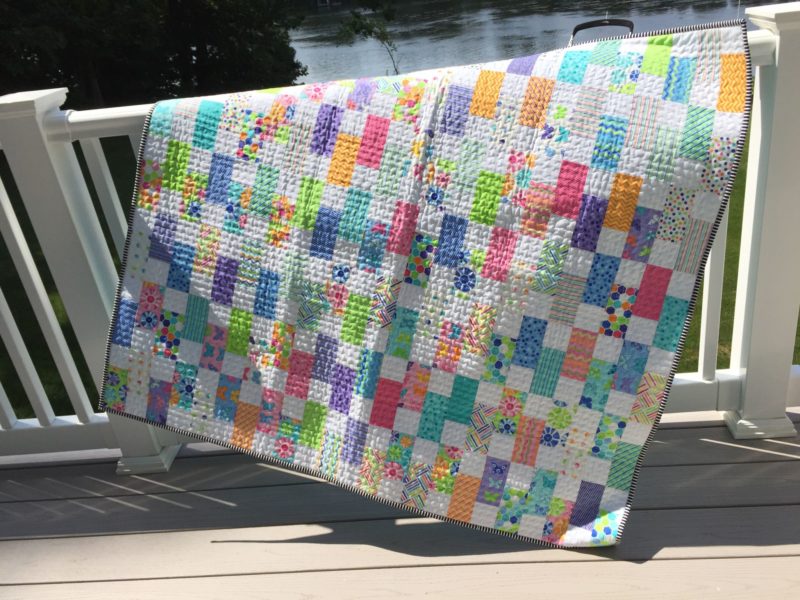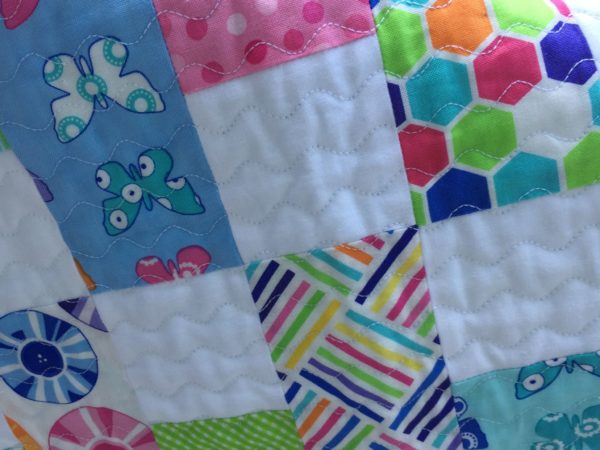 I think the wavy lines are adorable and add a little more cush!
What do you think, do the waving lines take me out of my comfort box or just on the edge?
Linking up with some of my friends this Friday.
Confessions of a Fabric Addict – Whoop Whoop
Busy Hands Quilts – Finished or Not Friday