It has been a bit since I've sewn this month, so thought I would give a quick update on the Happenings around here.
We were off on vacation, driving from Michigan to Northern Canada.  Then flew by float plane to a fishing lodge in the middle of nowhere.  This was our ride.  Check out the Amazon Prime package.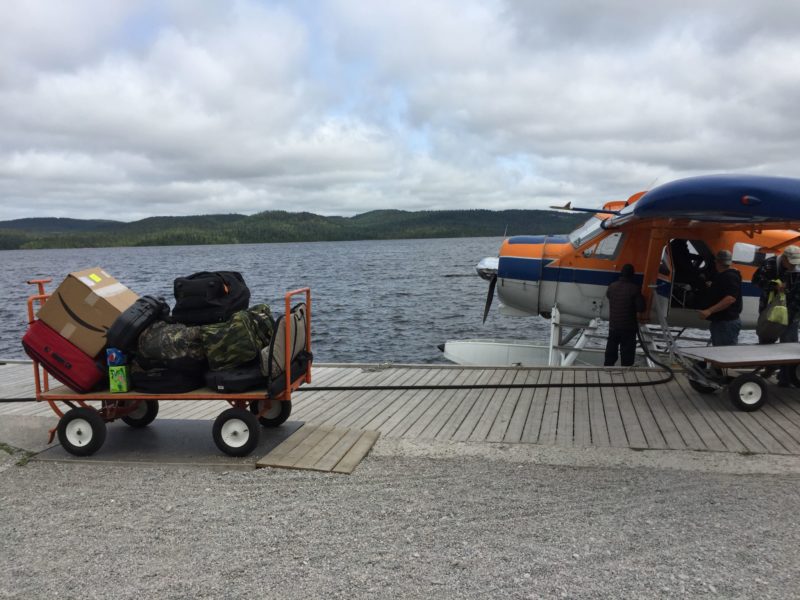 Here is our sunrise with the moon on the side.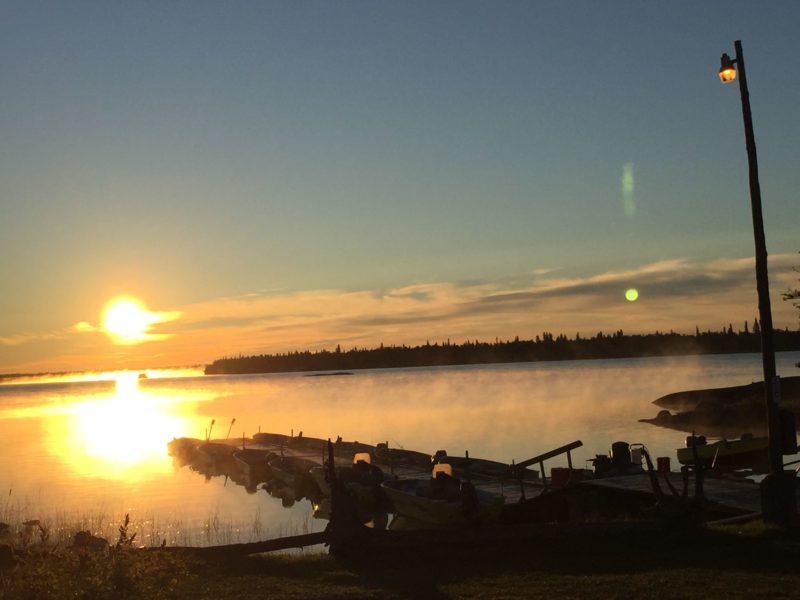 Fishing was great.  Didn't see anyone other than the 20 or so people from the lodge all week. Great food, great fishing and great quiet time.
Got home Wednesday and headed yesterday to the AQS Grand Rapids Quilt Show.  Had to do a bit of shopping.  Not too much, just a few things I had been hunting.  Thread restock, Me & My Sisters and some blues and whites for some Blue RK Blocks   I am a bit late to making these blocks as I didn't have any stash of blues.  Can you believe that not darker blue stash.  Fixed that and now will be doing some blocks for a sadly needed great cause.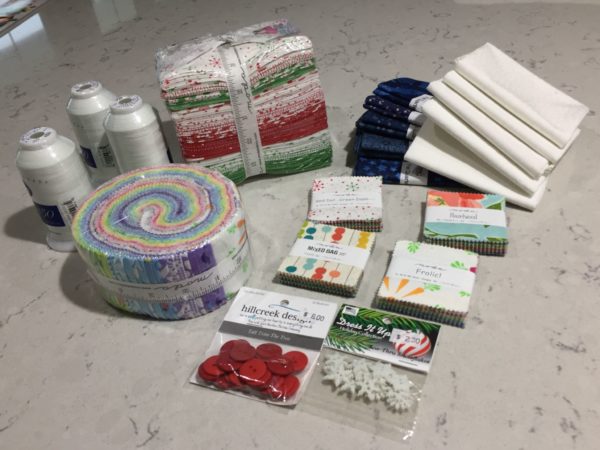 I am also working on getting my August OMG finished.  I have 2 blocks done and many more to go.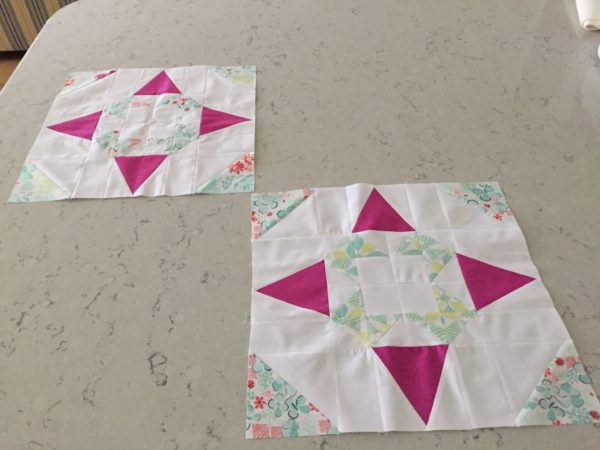 Linking up with some friends:
Busy Hands Quilts – Finished or Not Friday