I decided my August OMG would be for a "big girl" quilt.  I would use a pattern with "real blocks"  something I haven't normally done.  Here is my goal setting post,  August OMG.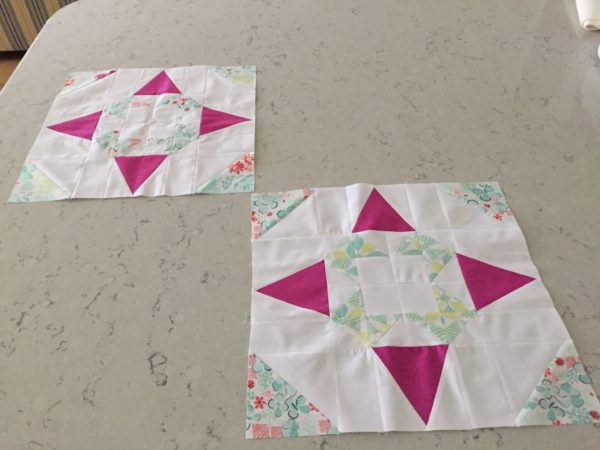 Here are a few of the blocks in the beginning.  Once I got moving along, I didn't take any other pictures until it was finished.  When I first chose the pattern and was putting together the blocks, I really saw the stars.  It wasn't until I was taking pictures of the finish that I say the circles.  Talk about tunnel vision.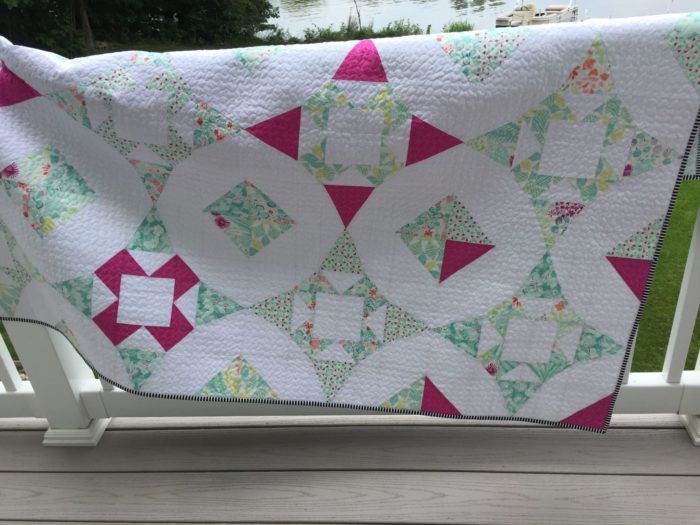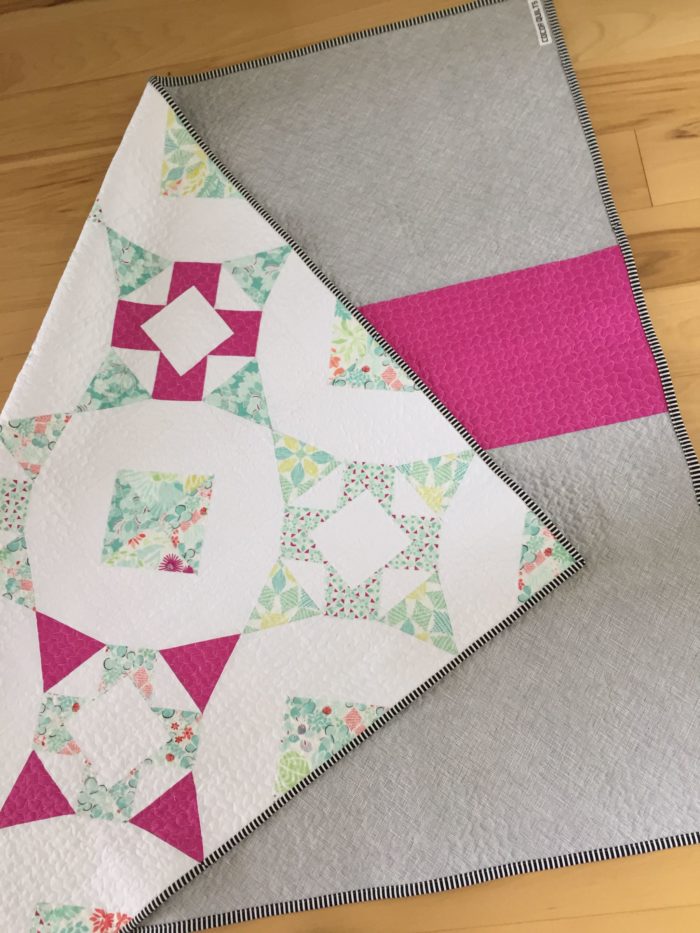 I used the remaining bright fabric for a strip down the backing.  It turned out rather cute, breaking up the plain back.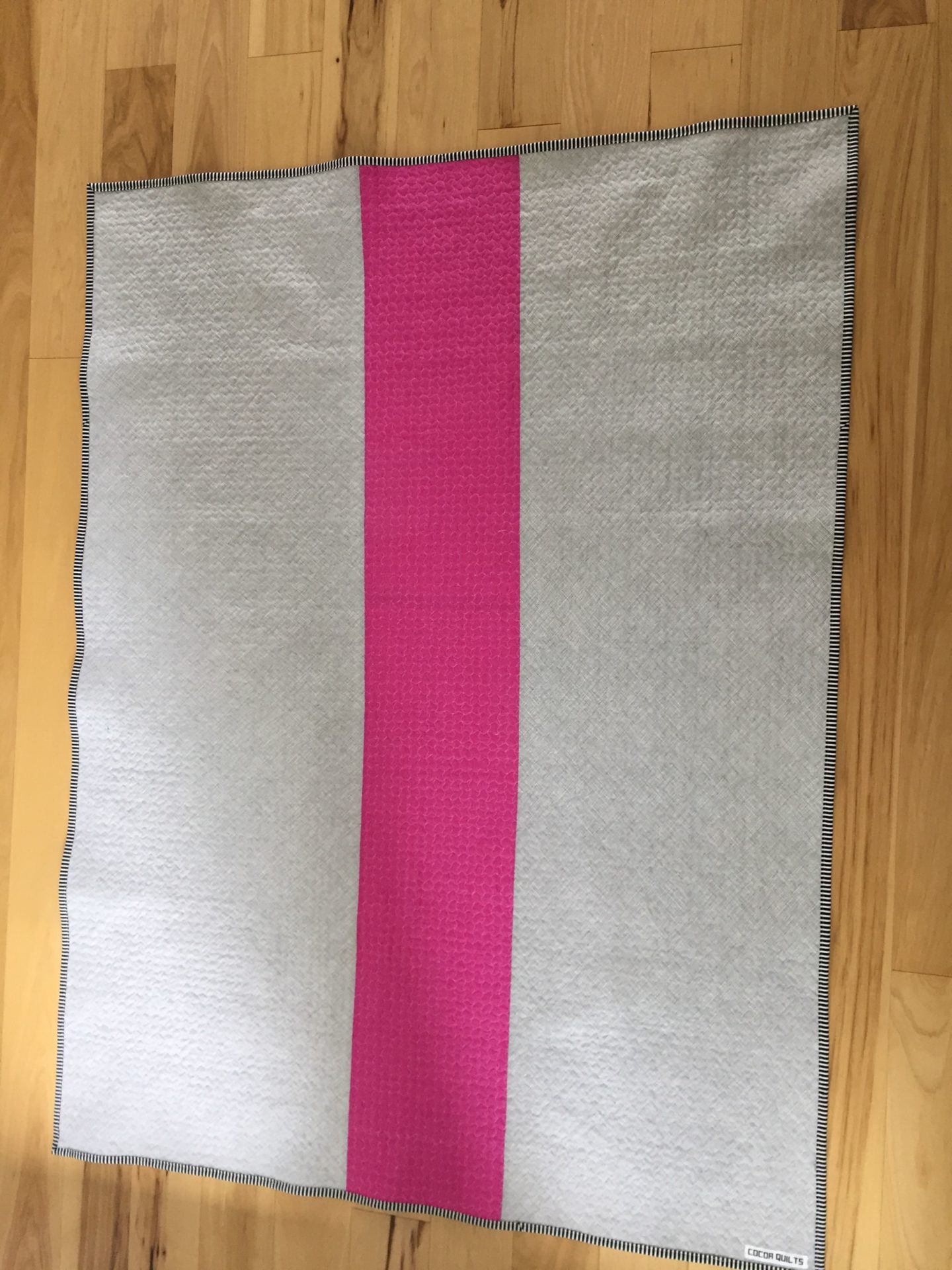 On my last quilt, I ventured off the straight line walking foot quilting.  Not very far off, but you can see my wavy line Brighten Up.  So I went a bit (small bit) farther from there and did a cross hatch of wavy lines for this quilt.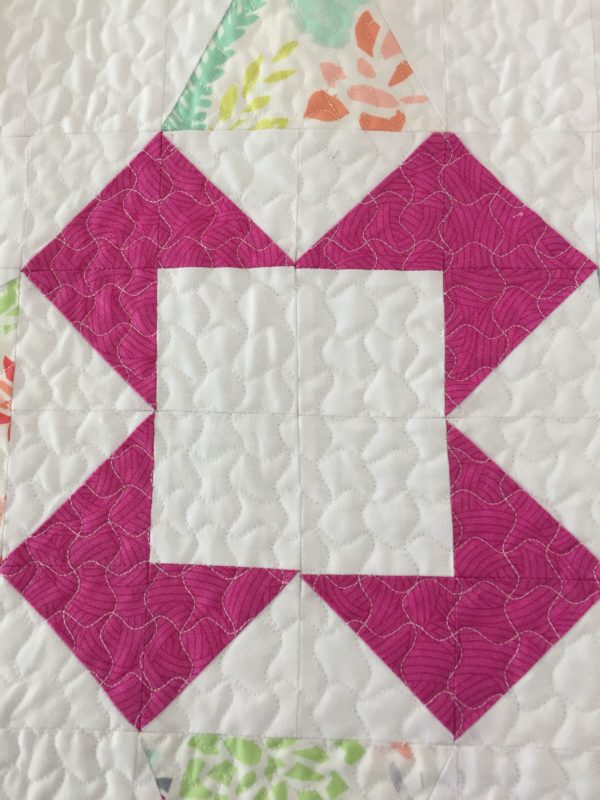 It shows up much better on the backing piece ( along with a few thread scraps).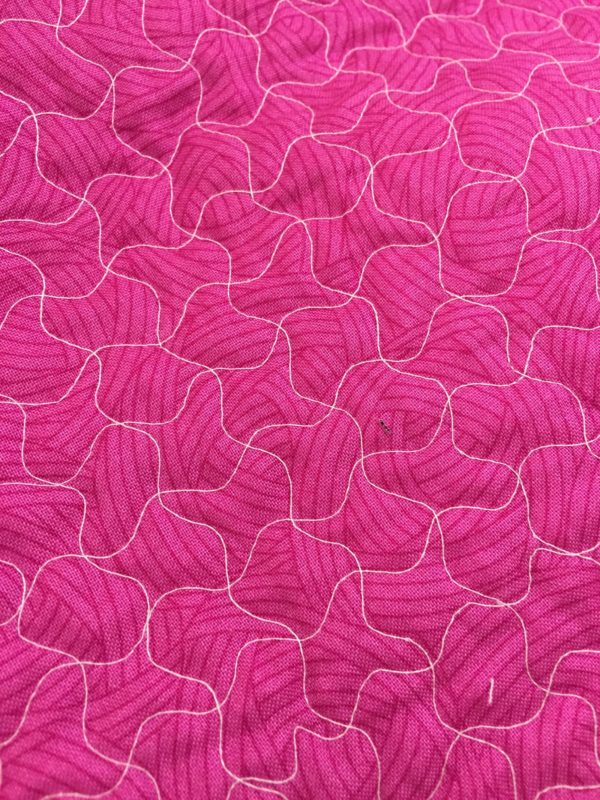 It really gave the quilt some easy to add texture.  I just used a wavy stitch with the walking foot and used the edge of the foot for spacing of the lines.  This may be my new favorite for quilting, at least for a bit.
I am linking up with a few friends today:
Small Quilts and Doll Quilts – Design Wall Monday
Love Laugh Quilt – Making Monday
Cooking Up Quilts – Main Crush Monday
Elm Street Quilts – One Monthly Goal