I read about Moda's National Jelly Roll day a few weeks back and decided it was a good reason to make another quilt.  I have jelly rolls and I had patterns, pinterest had patterns, everyone had patterns.  The hard part was deciding which roll and which pattern.
I decided on a junior jelly roll by Moda, Simply Colorful II.  Here is the top together.  Not sure that I really like this print for this pattern, but it is a top now.  So we will quilt it up and put it to good use.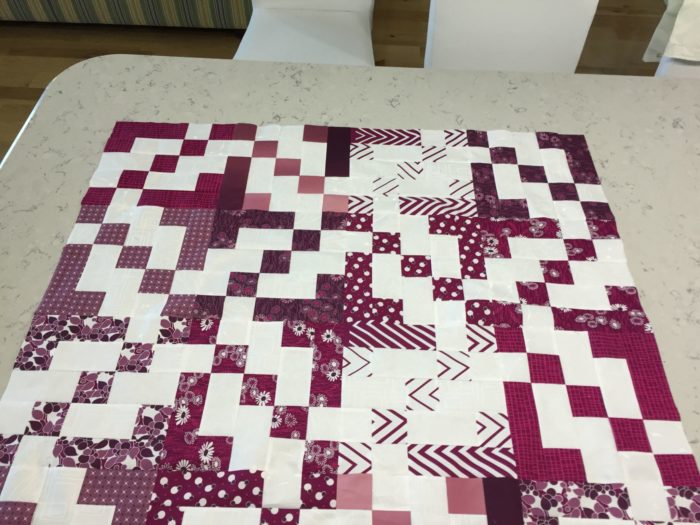 Ok, I cheated.  I cut the fabric and did some piecing on Friday.  I also put together a backing with some leftover strips.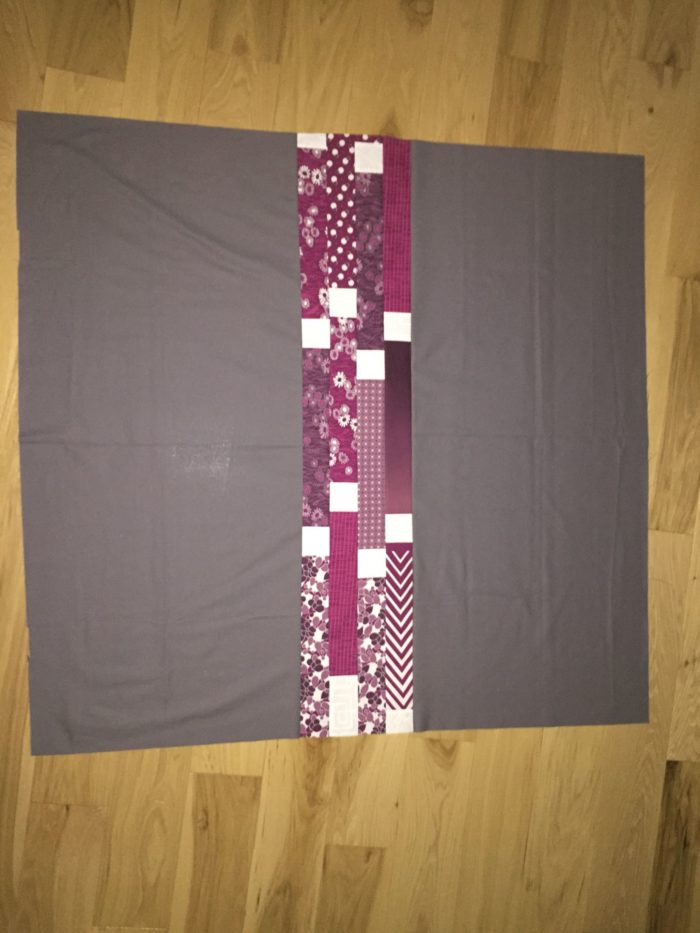 So I was able to press and get my sandwich together Saturday and started some of the quilting.  Hope to have the rest done today.  So I am calling it Jelly Roll Weekend.
Hope everyone had fun sewing this weekend.