As most of you know, I started quilting about 2 years ago.  Very basic patterns and sending out my first few quilts to a longarmer.  I grew past the longarmer or as you could say my pocketbook said if you want to keep making quilts at this pace, you better figure out how to do this quilting yourself.
On to my quilty friends.  I was "chosen" to be part of the 2017 New Quilt Blogger Hop and we started in April 2017.  I met some wonderful folks through that group.  One dear lady, Something Rose Made, and I had similar blog learning experiences and quickly became the problem children.
Over the course of time, we commented on each others posts and she had some beautiful scrappy quilts.  I mentioned that I didn't really have a stash, but one day I would be make some scrappy quilts.
Several weeks ago, Rose asked for my address so she could send me some of her scraps.  I was thrilled.  After she returned from vacation, she send me a box.
AHHHHHH!  Yesterday I received a box of "scraps" by Rose's definition.  By my definition it was beautiful FQs and many strips and pieces.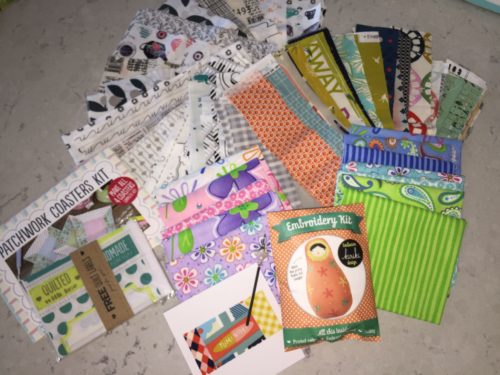 The first fabric I bought that was a collection was a jelly roll of by Me and My Sisters Design, Dot Dot Dash.  I have bought every collection by the girls since then.  So I was thrilled to see these FQ's.  I have no idea and I have a hundred ideas of what I might do.  But we know that making quilting decisions is not quick for me.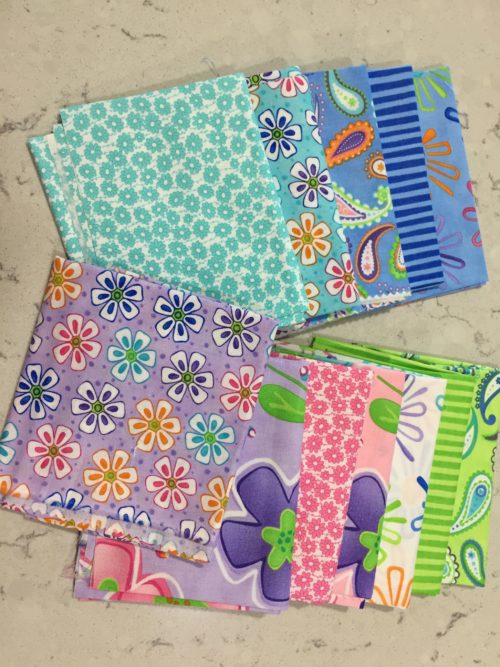 Then there are all these wonderful stripes of low volume.  Of course, you guessed it I don't really have any low volume fabric.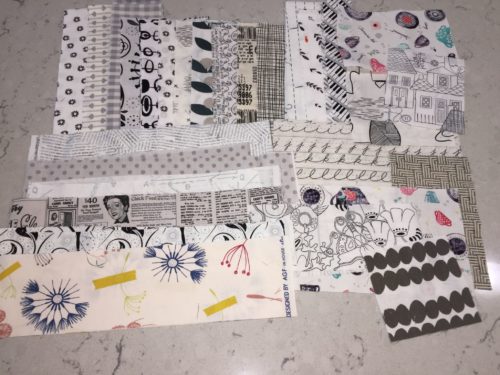 She also included several fun prints and my first Cotton & Steel fabrics.  These may make it to my favorite list.  But I think my favorite fun print is the bowling score sheet print.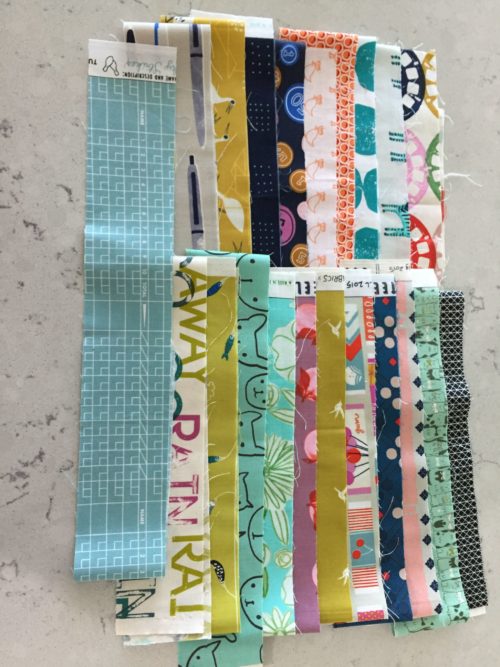 There were also a few little projects and a beautiful angel pin that Rose made.  It is beautiful and I need to find the right place at my machine.  Maybe she can keep me on the right track as I continue my quilting fun.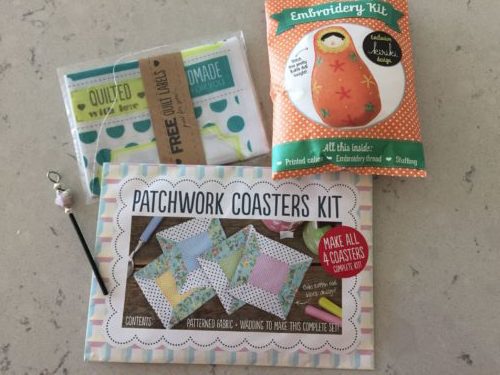 Rose I can't thank you enough for your kindness.  May your day be full of joy and laughter.
Linking up with