Late last year I ran across Home Sewn By Us – Regatta Quilt Along 
I decided to join in and use a stash jelly roll, don't want to call it old, so will call it "cherished".  No really it is a simple solid jelly roll.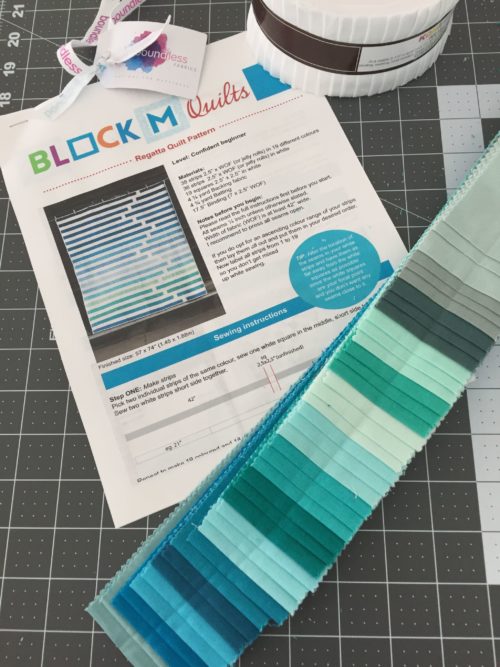 I posted when I got started on this quilt that the roll had two strips of some colors and three of others.  Decided to just go off the roll.  When there were three, two would be on one row and the third on the next row.  It looks pretty good.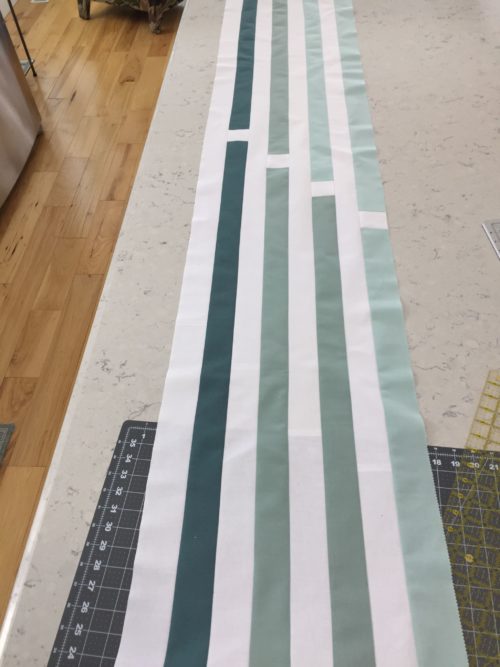 There was a strange site to see.  As I was sewing in the afternoon, it was the sun.  Bright and strong.  Made me think spring is on the way.  Not really, but our weird weather is suppose to give us high 50's tomorrow.  That will make for a mess when the snow melts and has nowhere to go.  It will melt and then freeze when it gets cold again on Friday.  Oh well, it was great to see that sun.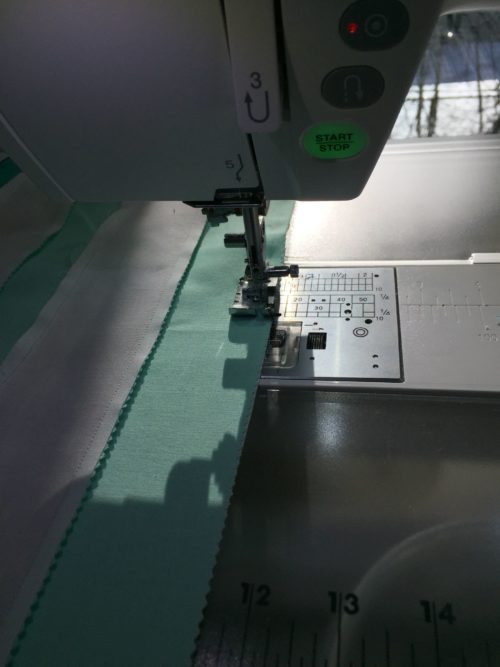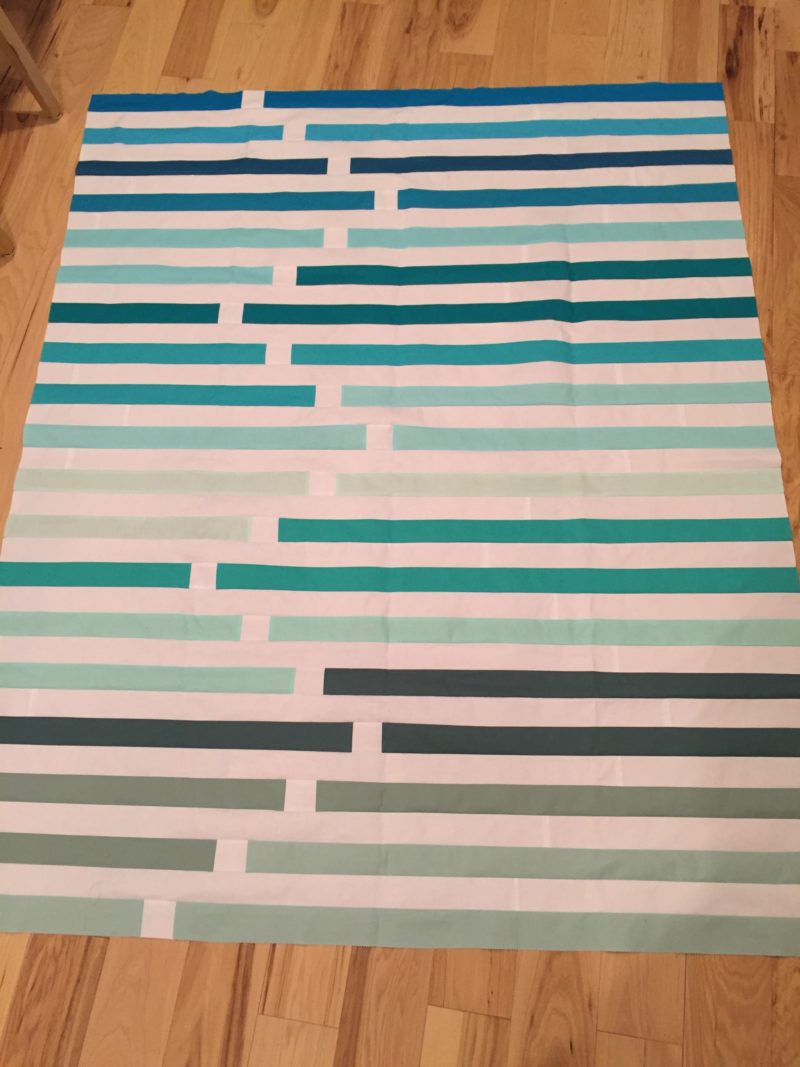 Still needs a good pressing and I need to decide on backing.
Yesterday I also broke a few of my rules.  I started working on this quilt top before I finished my 10,000 steps for the day.  I got them finished before lunch though so that is ok.  You all know that I don't have any work in progress, I'm a one project girl.  Another rule breaker, I cut up more fabric getting ready for Christa Quilts – Squiggles QAL.
The good news is when I couldn't sew for several weeks last year, I planned ahead and took the machine in for servicing.  2018 started with a fresh cleaned machine, new needle and new cutting blades.
Bring on more project, wait a minute, I need to go get my 10,000 done first.
Linking up with:
Inquiring Quilter – Wednesday Wait Loss
Quilt Fabrication – Mid Week Makers