February's bee block were a great variety and each one fun to make.
First up was a cute TV block.  February's queen will add some antennae and after quilting some buttons for the knobs.  This one worried me when I first read the pattern.  There were many little (to me) pieces, 1 x 1.  Started to psych myself out before I even started to sew.  I tackled each piece and won.  The block measures 16.5 x 16.5.  It turned out quite cute.  Can hardly wait to see this quilt completed.  #StashBeeHive2 TV block post
Next up was the Checker Block by Blossom Heart Quilts.  This is block that I had done before, so it went together quickly.  Since it was HST, there was a spare in the orange and purple, so made a second block.  #swarmlilypad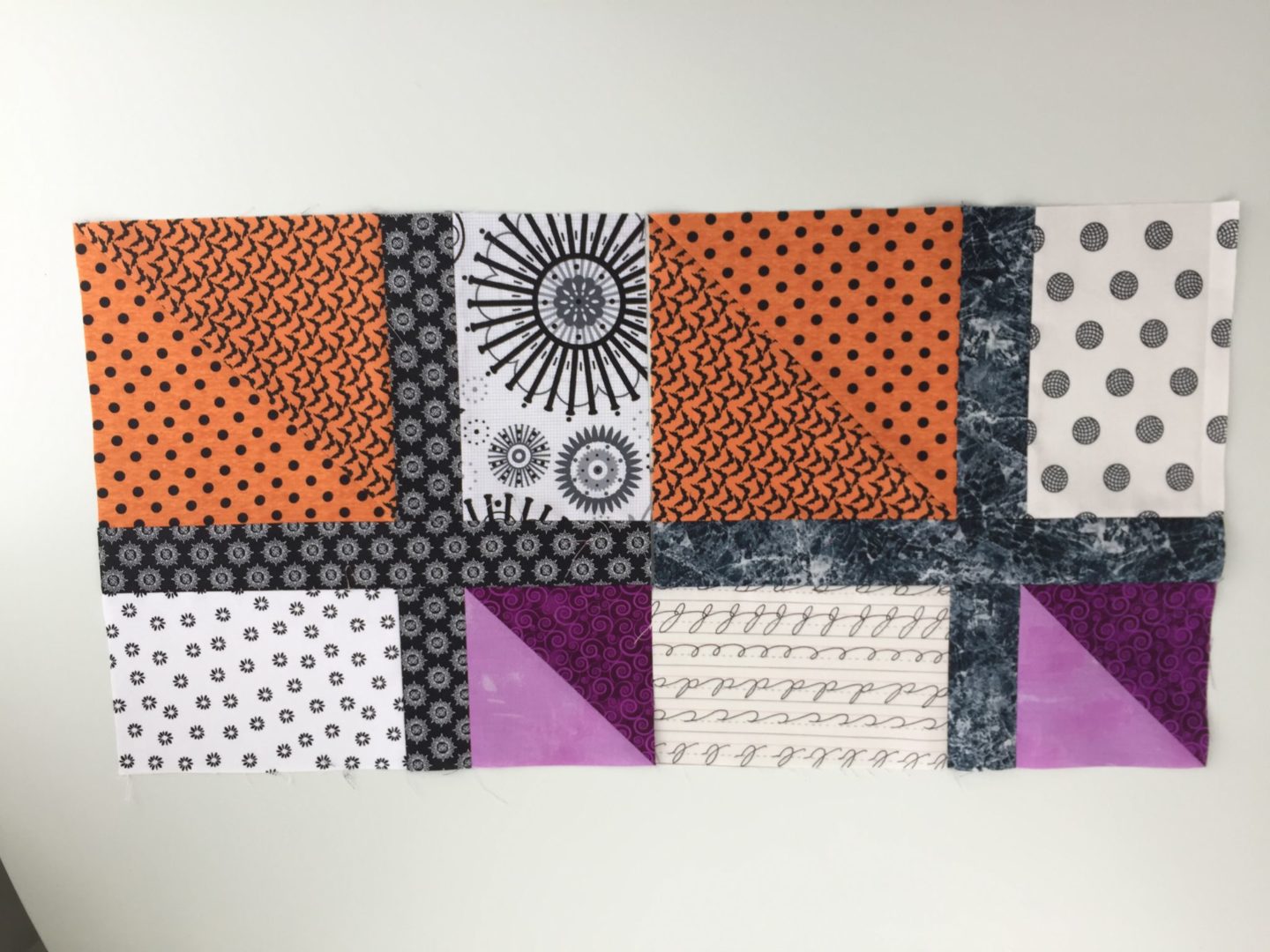 Last, but not least is the Houndstooth Block by Blossom Heart Quilts.  Another that I made in a hive last year.  This too was a quick and easy block. #IGHoneyBees2018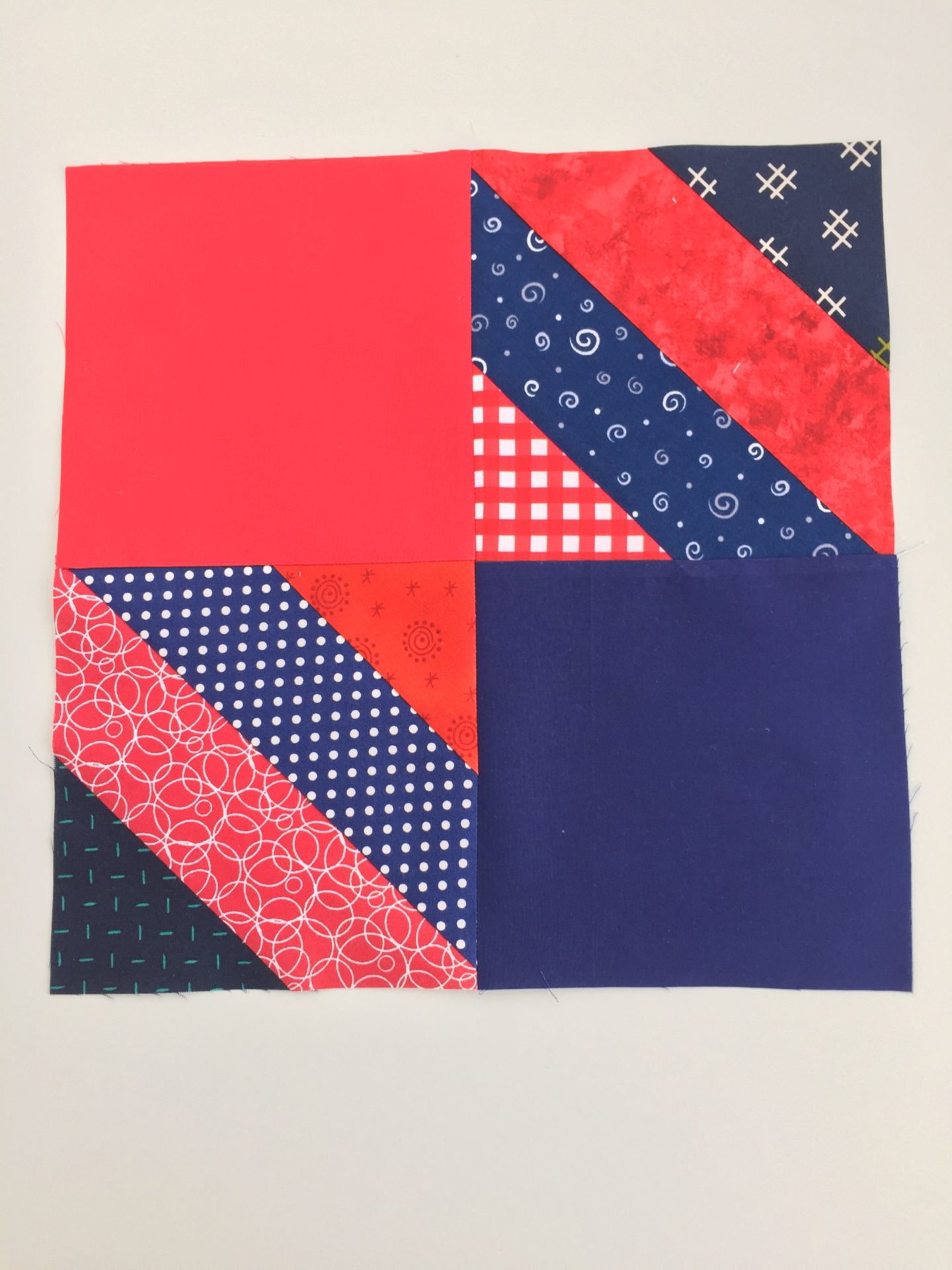 I am the queen in March for one of my bees, so need to decide on a pattern and make a few test blocks soon.
Linking up with some friends:
Love Laugh Quilt – Monday Making
Cooking Up Quilts – Main Crush Monday
Small Quilts and Doll Quilts – Design Wall Monday