My sister and I went to Shipshewanna, Indiana for the Quilt Hop last month.  She bought this cute fabric which has some type of coating on it, making it almost feel laminated.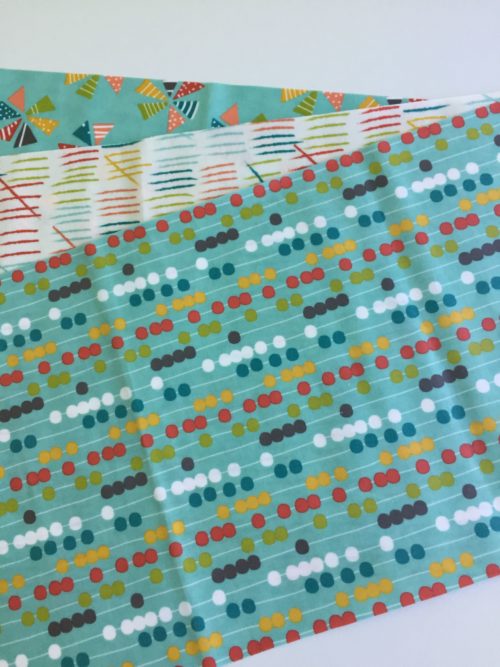 My goal for July 2017 is to make two or three pouches for her.
Any suggestions for patterns?
Linking up with Elm Street Quilts – OMG