Finished my first quilt for 2018 and met my January 2018 One Monthly Goal.  Great start to the new year.  I started the Home Sewn By Us – Regatta Quilt Along and set it as my one monthly goal January goal here.
I finished the top earlier this week and am kind of happy with the finish.  I had lots of questioning of my choices for the quilting.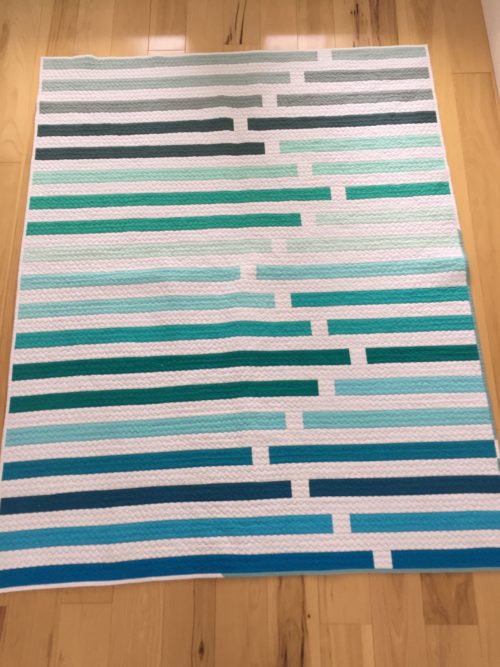 In this picture you can see I chose the wavy line quilting using my walking foot, no surprise here.  I used a blue variegated thread.  I love the thread, just wasn't sure it was the best choice for the quilt.  Once I had half of the initial lines done, on the seams, I stepped back and said no this isn't going to work.  I was second guessing myself, thinking that white thread would have been a better choice.  Also thinking that straight line would have been a better choice.  The big question is do I rip it all out and start over.  The answer was keep going, it will be ok.  The thread choice I made reminded me of water and the quilting reminded me of waves.  I was thinking beach.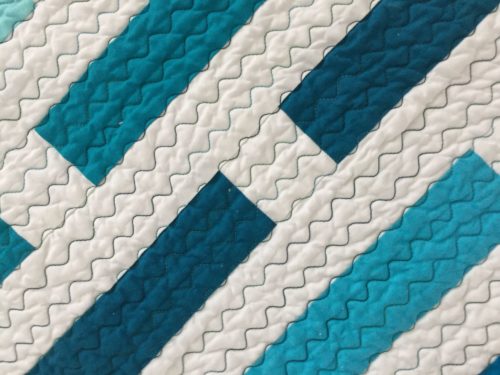 I used a wide back flannel in a light blue with some white areas, made me think of clouds. The thread and quilting look good on the back.  I had one strip left from the front of the quilt, so I added it to some leftover white on white strips I had and used for the binding.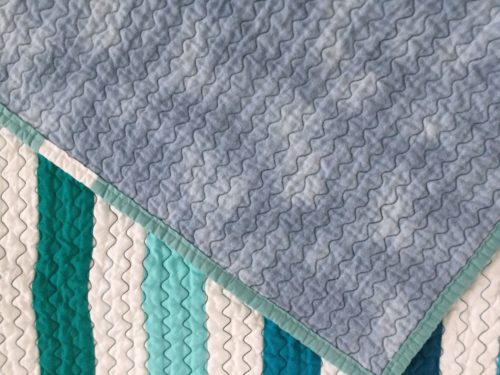 I do like this quilt, but not sure it goes on my top 10 favorites.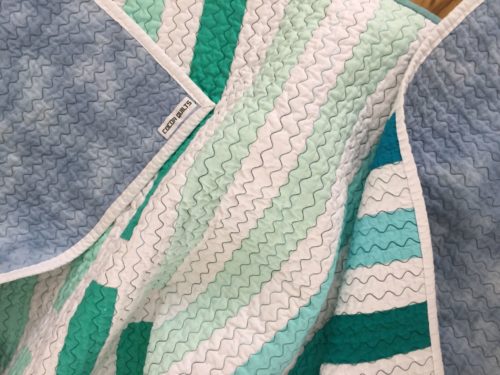 Linking up with
Sew Fresh Quilt – Let's Bee Social
Inquiring Quilter – Wednesday Wait Loss
Quilt Fabrication – Midweek Makers