A few of my quilty friends from the 2017 New Quilt Bloggers Hop talked me into this Christa Quilts – Squiggles QAL..  I am glad they did.  This is the Squiggles that Christa made.  She also has a couple of kits available.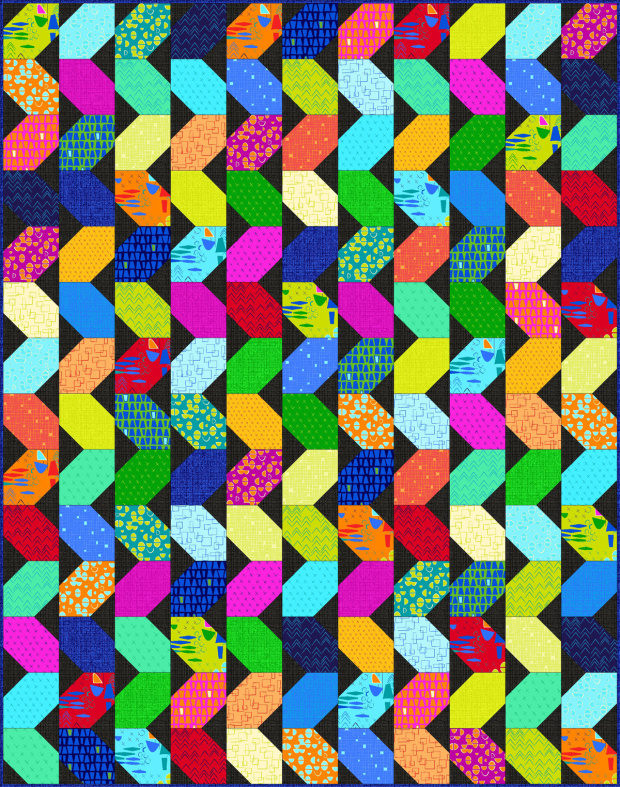 I went to my stash and pulled this Basic Mixologie Metro by Moda and a Layer Cake of Bella Solids.  Christa's pattern calls for 4 charm packs of the print and 2 charm packs of the solid.  I had layer cakes of each, so I was ready to cut.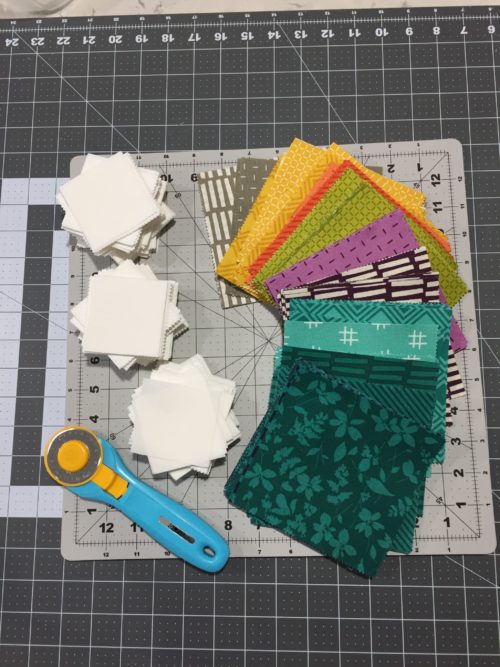 This week is all about picking your fabric and cutting the pieces.  I am all set and ready for the next steps.
Linking up this beautiful Monday with:
Cooking Up Quilts – Main Crush Monday
Love Laugh Quilt – Monday Making